Quick Guide 11: Drivers and facilitators of wildlife trafficking
High-profile law enforcement operations against illegal wildlife trade (IWT), such as Interpol's Operation Thunderball in July and the arrest of notorious trafficker Moazu Kromah in Uganda in June 2019, have drawn welcome attention to IWT as a financial and organised crime and not only a conservation issue.
Yet in working to strengthen legal frameworks and law enforcement capacity in countries that suffer from high levels of IWT, we must not forget the social drivers and facilitators behind wildlife trafficking – factors that laws alone are powerless to change.
This quick guide by Saba Kassa, Public Governance Specialist, draws on a recent Basel Institute Working Paper on Corruption and wildlife trafficking, published in the context of a multi-disciplinary programme of work focused on financial crime in IWT.
About this Quick Guide
This work is licensed under a Creative Commons Attribution-NonCommercial-NoDerivatives 4.0 International License. It is part of the Basel Institute on Governance Quick Guide series, ISSN 2673-5229.
Links and other languages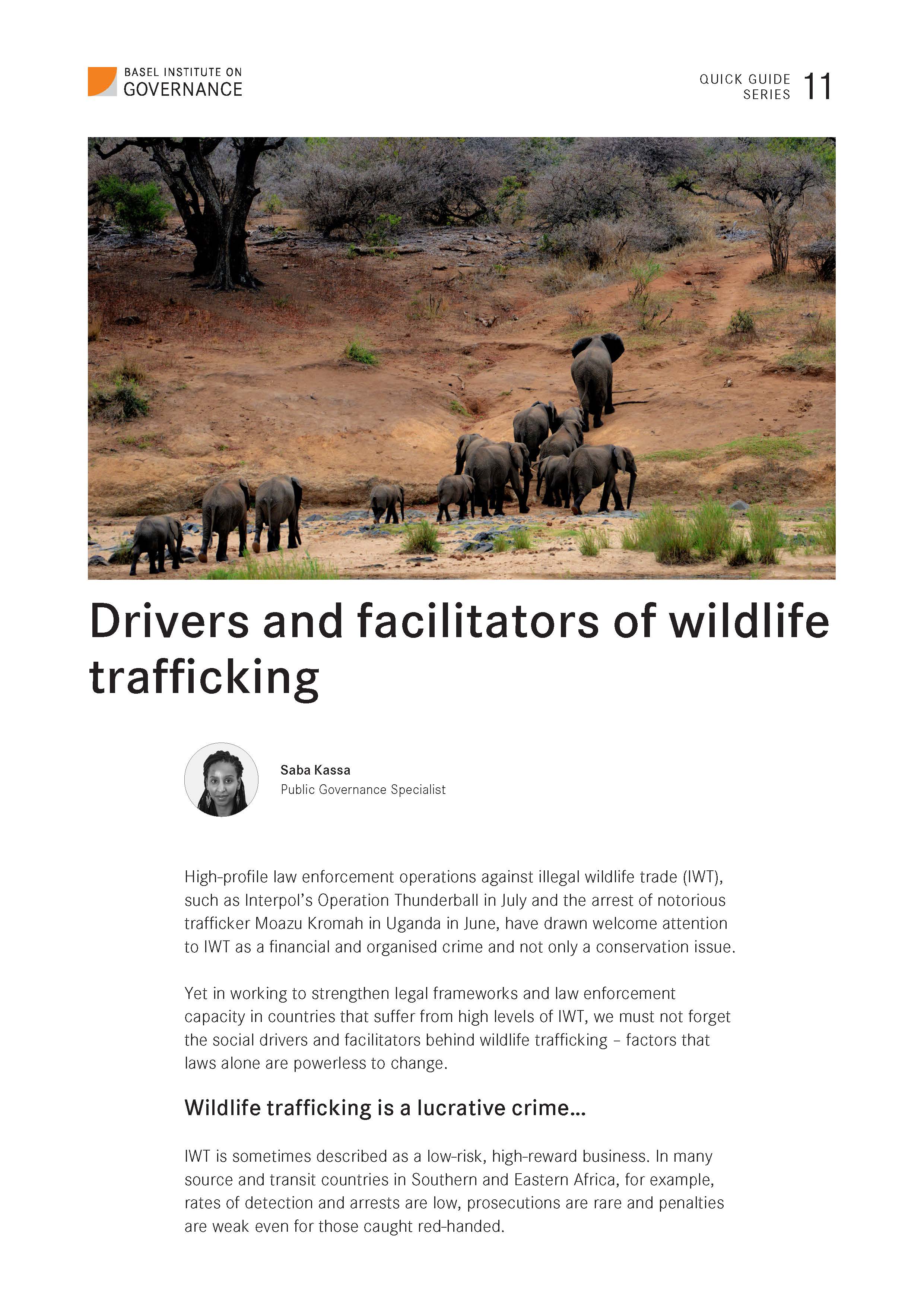 Publisher
Basel Institute on Governance
Author(s)