Proving illicit enrichment using financial investigation and Source and Application of Funds analysis
This annex complements the book Illicit Enrichment: A Guide to Laws Targeting Unexplained Wealth by Andrew Dornbierer, published by the Basel Institute on Governance in June 2021.
It provides technical guidance to investigators and prosecutors on how to collect and analyse financial information and evidence to establish that a person has illicitly enriched themselves.
The guidance focuses on the Source and Application of Funds method of evidential analysis. It explains how this method can be used to assist investigators and prosecutors to clearly and fairly demonstrate that a person has acquired and/or used funds that cannot be explained by reference to their legal income.
This technical guidance addition also provides an outline of the common types of financial evidence that should be sought when conducting an investigation into illicit enrichment.
Open-access licence and acknowledgements
This publication is freely available as an open-access research publication under a Creative Commons Attribution-NonCommercial-NoDerivatives 4.0 International Licence (CC BY-NC-ND 4.0). 
Suggested citation: Dornbierer, A., 2021. Proving illicit enrichment using financial investigation and Source and Application of Funds analysis. Basel: Basel Institute on Governance. Available at: illicitenrichment.baselgovernance.org
ISBN: 978-3-9525409-4-7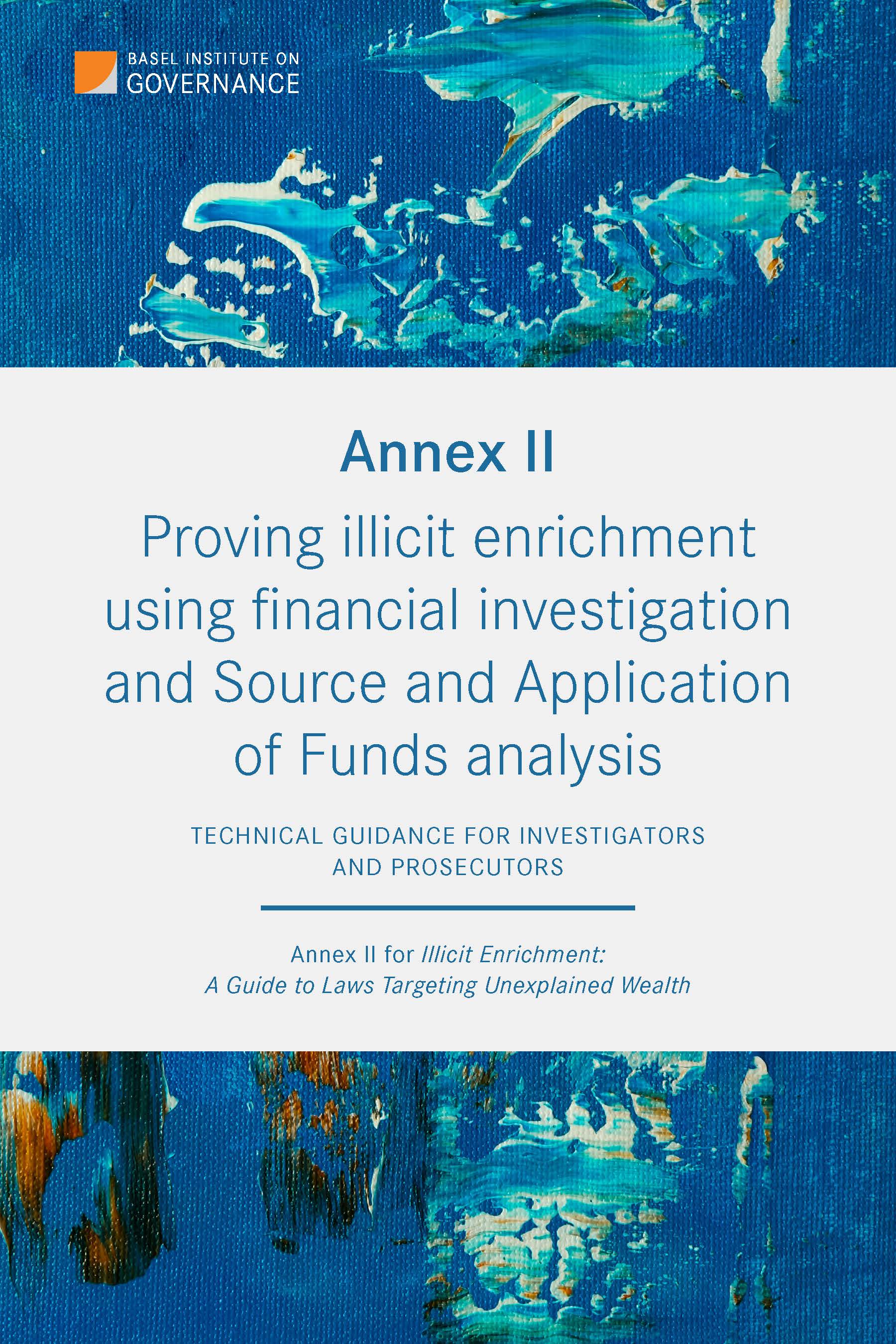 Publisher
Basel Institute on Governance
Author(s)