MDB General Principles for Business Integrity Programmes
Published by six major international financial institutions (IFIs), these General Principles provide non-exhaustive, non-binding guidance on business integrity programmes for businesses implementing IFI-funded projects.

Business integrity programmes play an important part in IFIs' efforts to fight fraud and corruption in the projects they support. Companies may also wish to refer to the General Principles as guidance for their programmes in other contexts. The document emphasises that it is a good business practice to have such a programme in place, and to implement the programme consistently and effectively as a standard approach to doing business.

Notably, they recommend engagement in Collective Action to encourage other business entities to implement such integrity programmes.
Links and other languages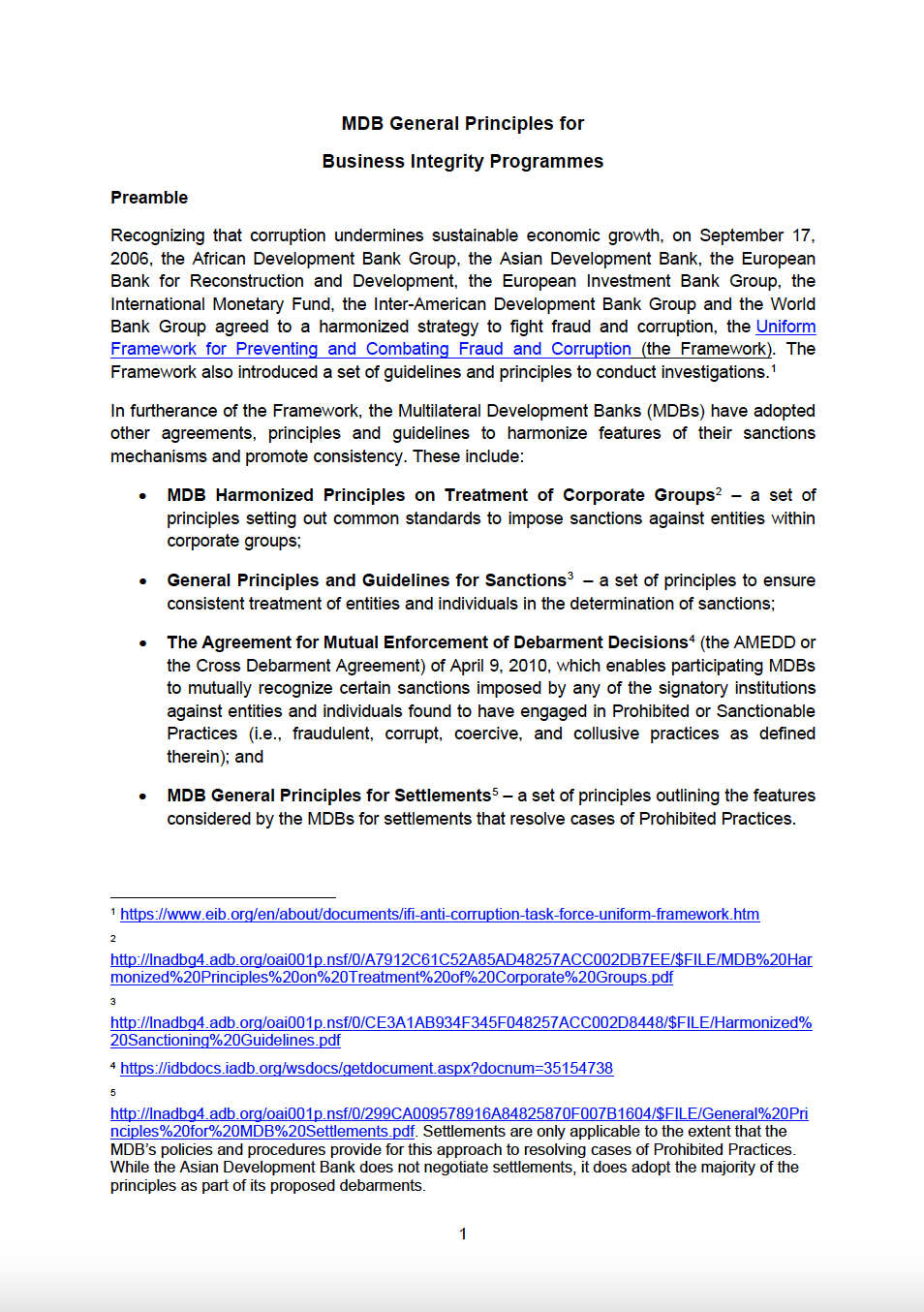 Publisher
African Development Bank Group, the Asian Development Bank, the European Bank for Reconstruction and Development, the European Investment Bank Group, the International Monetary Fund, the Inter-American Development Bank Group and the World Bank Group