Integrity Pacts to Prevent Corruption in Banknote Procurement
The Banknotes Ethics Initiative (BnEI) is an anti-corruption collective action initiative founded in 2013. It addresses the internal compliance standards of its members combined with a rigorous accreditation process administered by an external accreditation council.
The objectives of BnEI are also supported by 38 central banks, and now, some five years after its inception, the BnEI is picking up on one of its driving themes – ensuring fair competition in the procurement of banknotes.
Links and other languages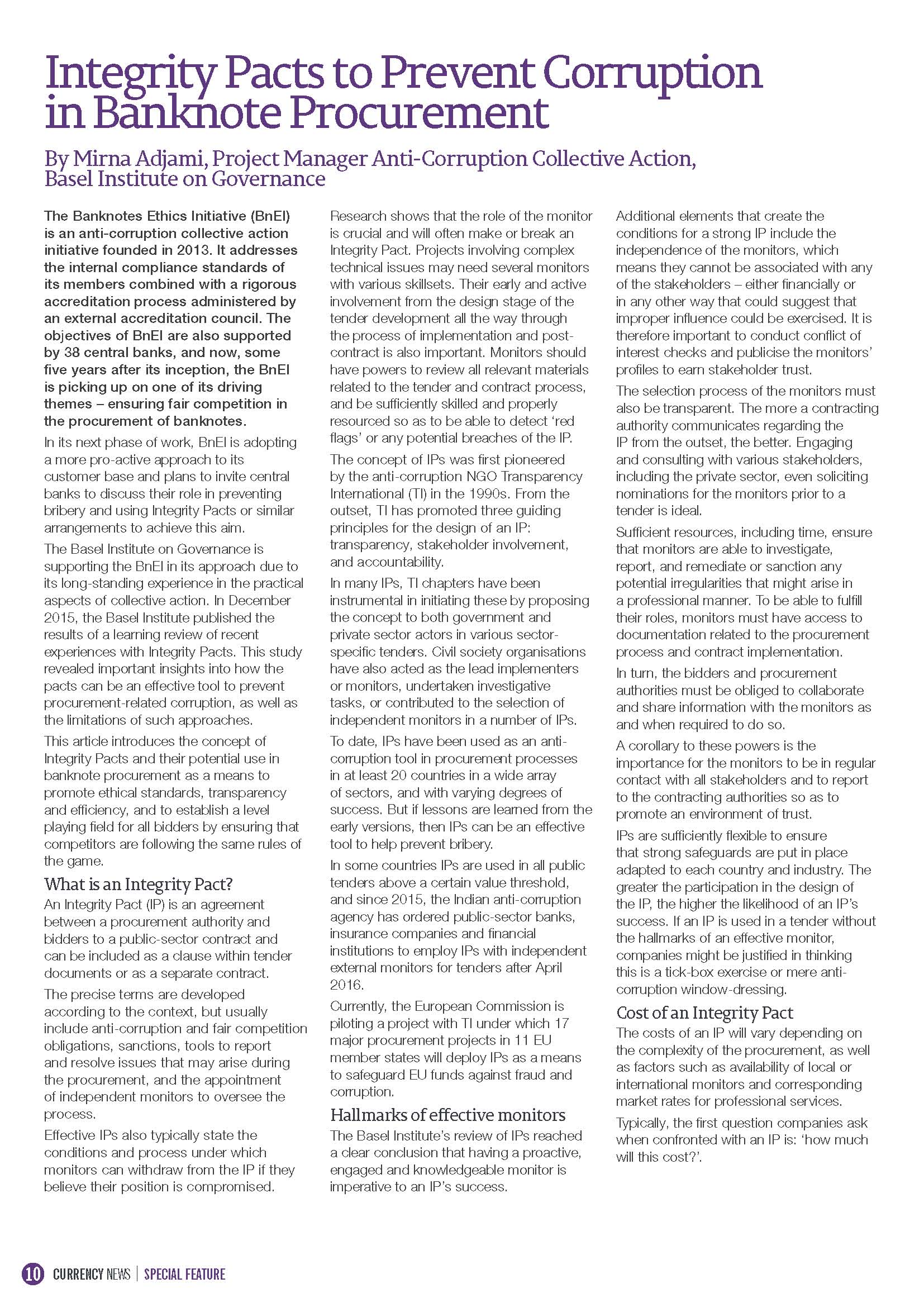 Author(s)