The IBE Say No Toolkit is a decision-making tool designed to help organisations support their employees to make the right decision when faced with a difficult situation. Developed by the Institute of Business Ethics, it is available online via a dedicated website or an app. 
The Say No Toolkit provides immediate, practical guidance on a wide range of business issues, including what to do when faced with issues like offers of gifts or hospitality, facilitation payments and conflicts of interest.
The Toolkit is free to use, but there's also the option for organisations to customise it for a fee in order to fit with their own guidance and needs. 
Links and other languages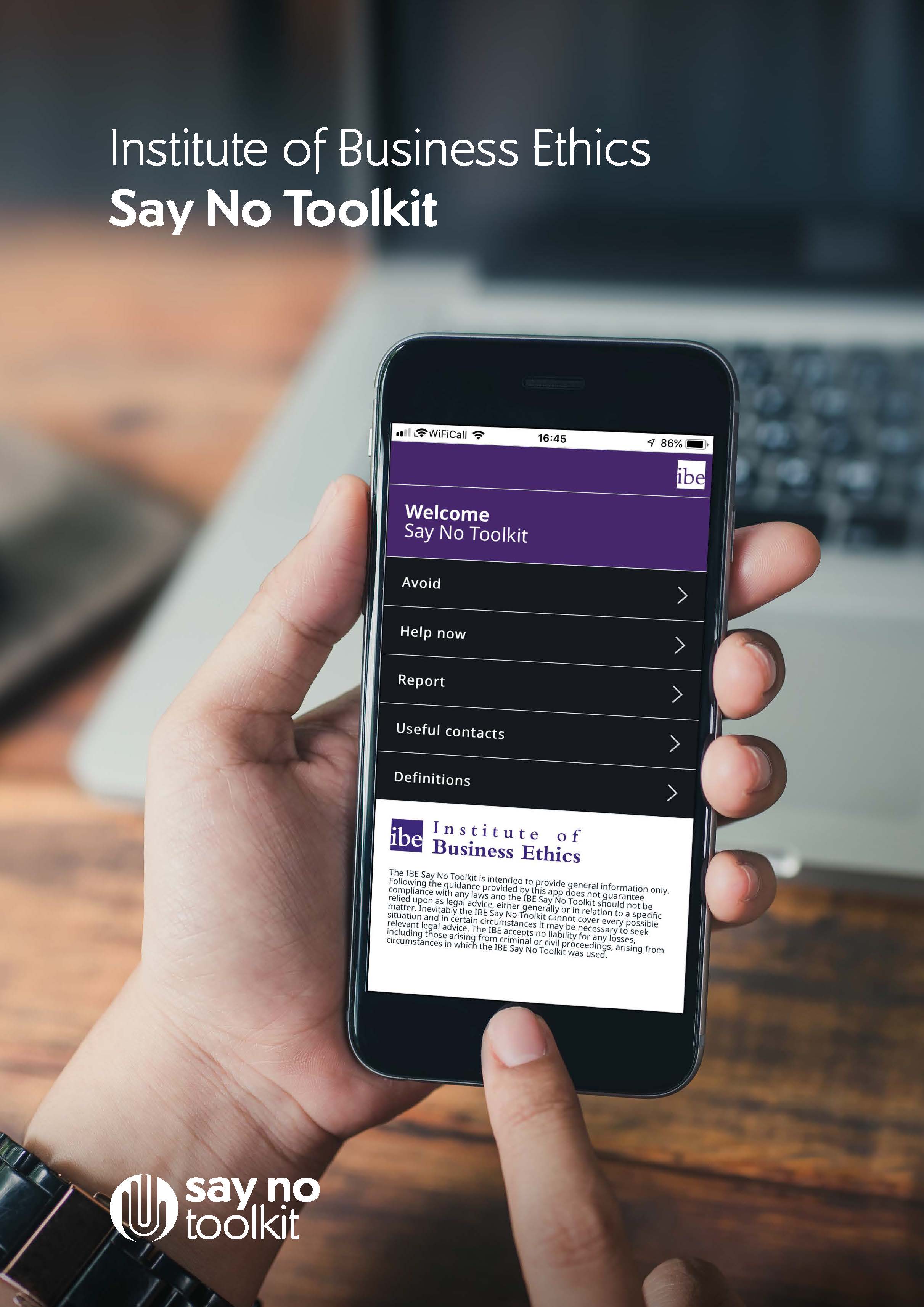 Publisher
Institute of Business Ethics