Handbook on the Integrity Pact: Safeguarding EU funds against fraud & corruption through the civil control mechanism of Integrity Pacts
This handbook seeks to provide hands-on guidance to those contracting authorities and bidders who are willing to act for a more transparent public procurement market by pursuing an integrity pact. Moreover, it is aimed at providing additional information to all those who wish to know more about this anti-corruption tool.
The handbook builds upon discussions at a February 2014 conference in Budapest, in the context of EU examination of the possibility of using integrity pacts to help safeguard EU funds. The conference aimed to provide EU and national institutions, as well as civil society, a deeper understanding of the IP as a tool for promoting integrity. The handbook thus thus builds upon the know-how gathered at the conference and presents the use of integrity pacts in practical ways.
Links and other languages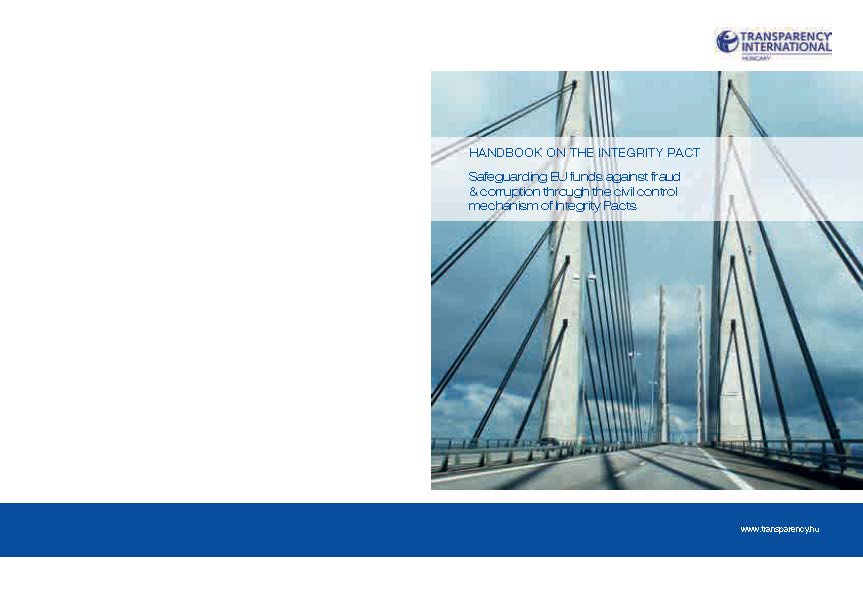 Publisher
Transparency International – Hungary
Author(s)