Guidelines for the efficient recovery of stolen assets
These practical guidelines are a set of international good practices intended to enhance the effectiveness and efficiency of requesting and requested states in the asset recovery process.
Asset recovery is an intricate and time-consuming process. The guidelines unravel the asset recovery process, breaking it down into practical, manageable guidelines, allowing a targeted audience to focus on the asset recovery process in a comprehensive manner.
The guidelines are accompanied by a non-binding step-by-step approach with the aim of assisting practitioners, policymakers and legislators to better plan each step of the process. Together, they form an interactive checklist of elements to consider when establishing an asset recovery policy or when devising an investigation strategy.
These guidelines are the result of the Lausanne Seminar initiative of the Swiss Federal Department of Foreign Affairs - Directorate of International Law, implemented in close cooperation with the International Centre for Asset Recovery at the Basel Institute on Governance and with the support of the Stolen Asset Recovery Initiative (StAR) of the World Bank and UNODC. The aim of the Lausanne Seminars is to discuss current asset recovery challenges and ways to overcome them.
Links and other languages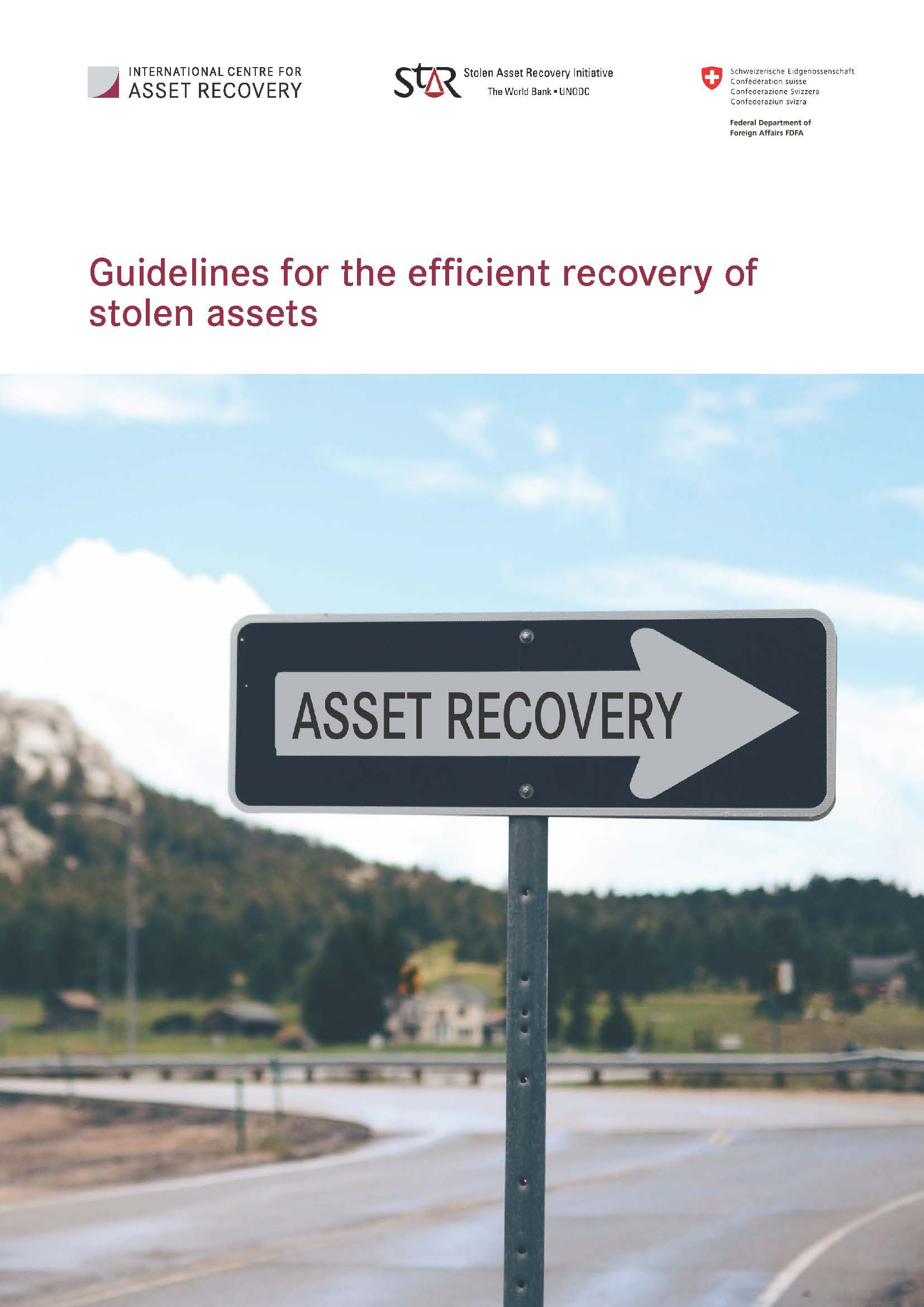 Publisher
Swiss Federal Department of Foreign Affairs - Directorate of International Law, International Centre for Asset Recovery at the Basel Institute on Governance, Stolen Asset Recovery Initiative