Guide to strengthening internal controls to prevent corruption in illegal wildlife trade enforcement
This how-to guide was developed for programme managers and donors who seek to understand and assess the strength of internal control functions in government agencies responsible for enforcing laws against illegal wildlife trade (IWT). 
It provides detailed steps and guidance based on experience implementing assessments of internal controls, but a scan of the guide may also be helpful for conservation practitioners who want to understand more about how internal controls systems should work to reduce risks posed by corruption. Such an assessment can aid strategic efforts to enhance the integrity of government operations and to reduce the negative impact of corruption on the enforcement of IWT laws. 
Though this guide focuses on IWT, the same approach can be useful in other areas of natural resource management, such as forests and fisheries.
It was developed under the Basel Institute's Green Corruption programme as part of a wider research collaboration between the Basel Institute and Targeting Natural Resource Corruption (TNRC) project consortium. 
About the TNRC project
The TNRC project seeks to improve biodiversity conservation outcomes by helping practitioners to address the threats posed by corruption to wildlife, fisheries and forests. TNRC harnesses existing knowledge, generates new evidence, and supports innovative policy and practice for more effective anti-corruption programming on the ground.
A USAID-funded project, TNRC is implemented by a consortium of leading organizations in anti-corruption, natural resource management, and conservation: World Wildlife Fund (WWF), the U4 Anti-Corruption Resource Centre at the Chr. Michelsen Institute, TRAFFIC, and the Terrorism, Transnational Crime and Corruption Center (TraCCC) at George Mason University.
Links and other languages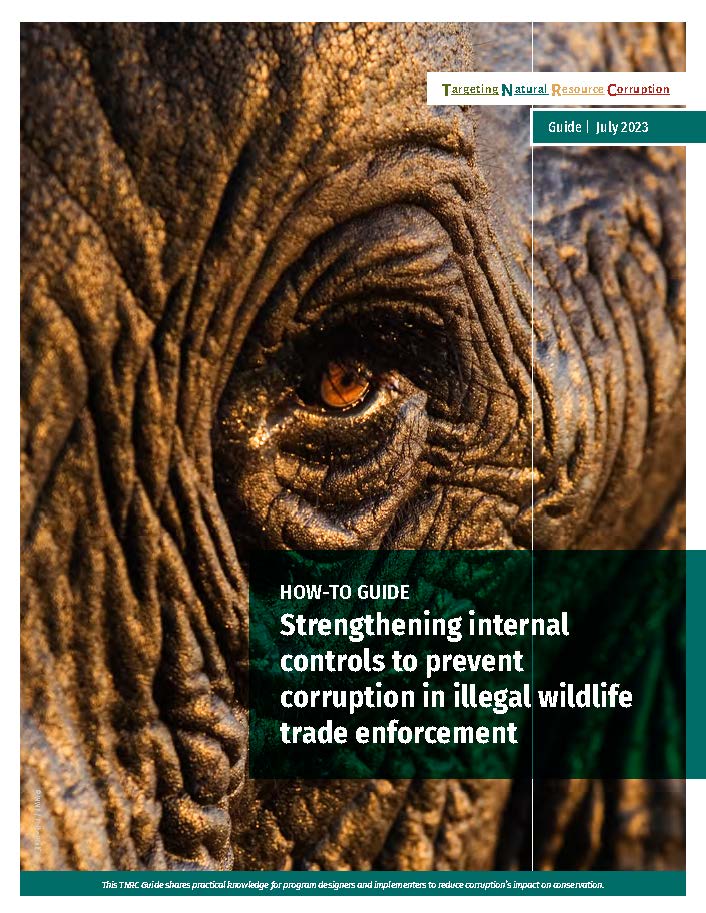 Publisher
Targeting Natural Resource Corruption (TNRC) project
Author(s)