Corruption as a Violation of International Human Rights
States perceived to be highly corrupt are at the same time those with a poor human rights record. International institutions have therefore assumed a negative feedback loop between both social harms. They deplore that corruption undermines the enjoyment of human rights and, concomitantly, employ human rights as a normative framework to denounce and combat corruption. But the human rights-based approach has been criticized as vague and over-reaching.
Addressing this controversy, this article seeks to examine the legal quality of the assumed 'link' between corruption and human rights more closely. It specifically asks the dual question:
whether and under what conditions corrupt acts or omissions can technically be qualified as an actual violation of international human rights (doctrinal analysis of the positive law);
whether corruption should be conceptualized as a human rights violation (normative assessment).
The answer is that such a reconceptualization is legally sound as a matter of positive analysis, although very difficult doctrinal problems arise. The normative assessment is ambivalent, but the practical benefits of the conceptualization seem to outweigh the risks of reinforcing the anti-Western scepticism towards the fight against corruption and of overblowing human rights.
The framing of corruption not only as a human rights issue but even as a potential human rights violation can contribute to closing the implementation gap of the international anti-corruption instruments and can usefully complement the predominant criminal law-based approach.
Links and other languages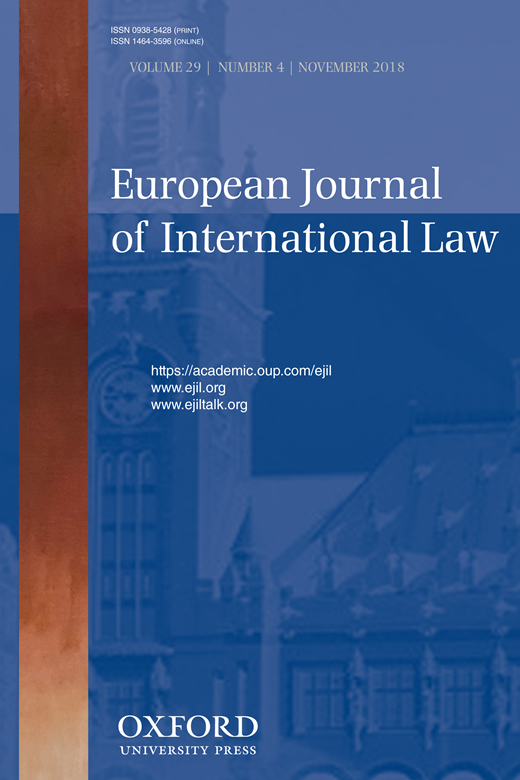 Publisher
European Journal of International Law
Author(s)