Collective Action Toolkit for Combatting Corruption in Customs
This toolkit provides a starting point for all parties interested in bringing together the various stakeholders associated with customs clearance procedures, and to support the development of a practical set of activities and documentation that will reduce the risks of the supply and demand sides of bribery to which customs brokers may be subject. 
The target audience for this toolkit is government authorities (Customs administrations), customs brokers and their customers, and civil society.
The aim of the toolkit is to present the elements of anti-corruption Collective Action as they apply to a diverse group of participants with customs brokers in center stage because they are inserted between government authorities and the private sector but all of whom have a common goal: to create a level playing field for customs brokers operating in the same jurisdiction and on the basis of fair competition, in an environment in which bribes will not be solicited or paid, and all stakeholders operate according to the law. 
Links and other languages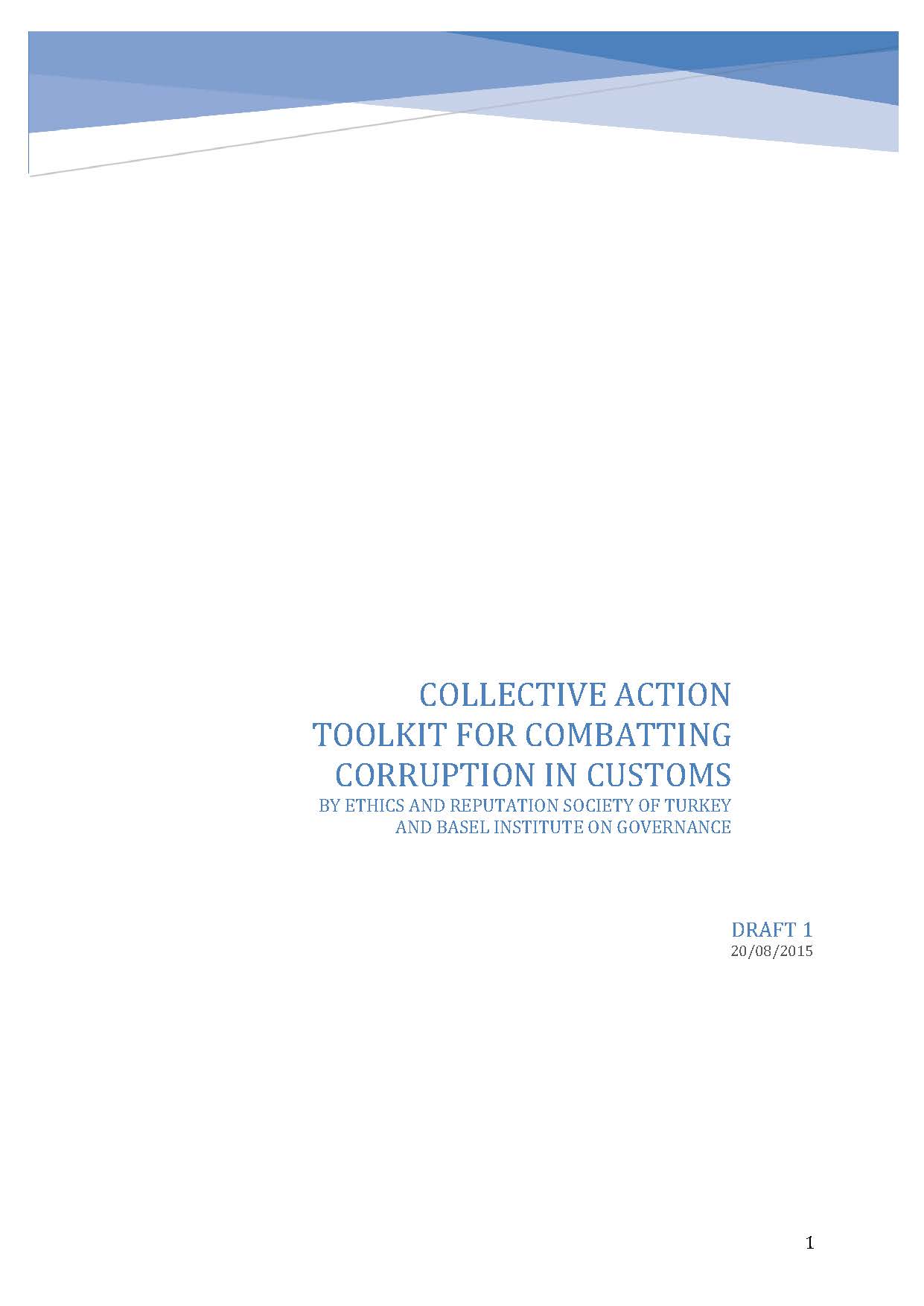 Publisher
Basel Institute on Governance; Ethics and Reputation Society of Turkey