Collective Action to tackle corruption
An important factor for success in anti-corruption Collective Action is that it should be a business-driven endeavour. That being said, the role of civil society must be recognised for its important contributions towards successful multi-stakeholder approaches against corruption.
This article from the Spring 2016 edition of Ethical Boardroom magazine looks at how building a strong coalition with civil society puts business on the front foot.
Links and other languages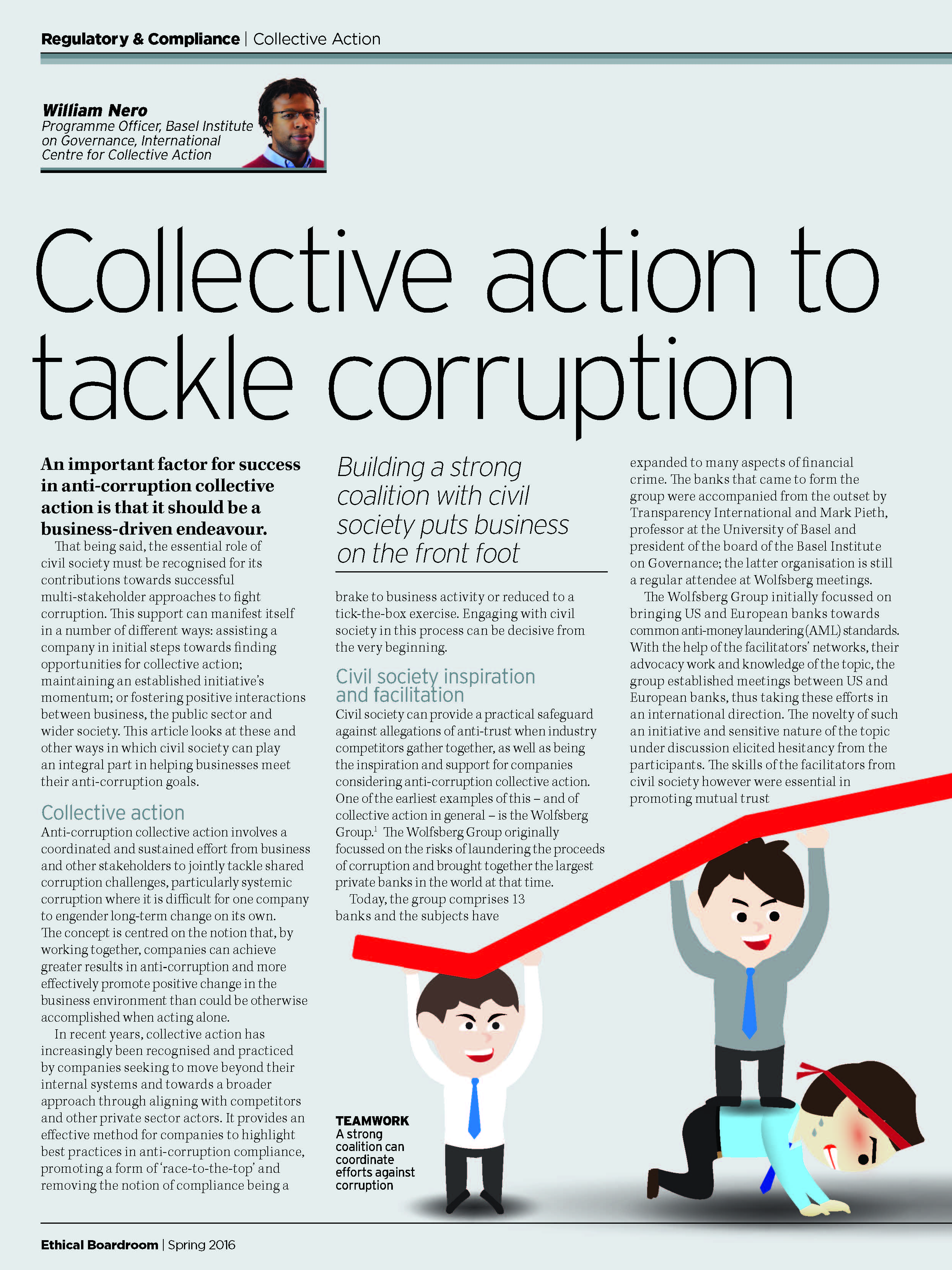 Publisher
Ethical Boardroom
Author(s)