Código de Ética y Conducta - Ministerio de Economía y Finanzas en Perú
Peru's Ministry of Economy and Finance co-developed a new Code of Ethics and Conduct as part of its efforts to combat corruption and promote ethical principles and moral values.
The Code was collaboratively developed by ministry officials with technical assistance from SECO-funded Public Finance Management programme implemented by the Basel Institute on Governance in Peru. 
The aim of the Code of Ethics and Conduct is to offer guidance on correct (and incorrect) behaviour, based on the example shown by public servants who demonstrate ethical behaviour in their daily work.
Links and other languages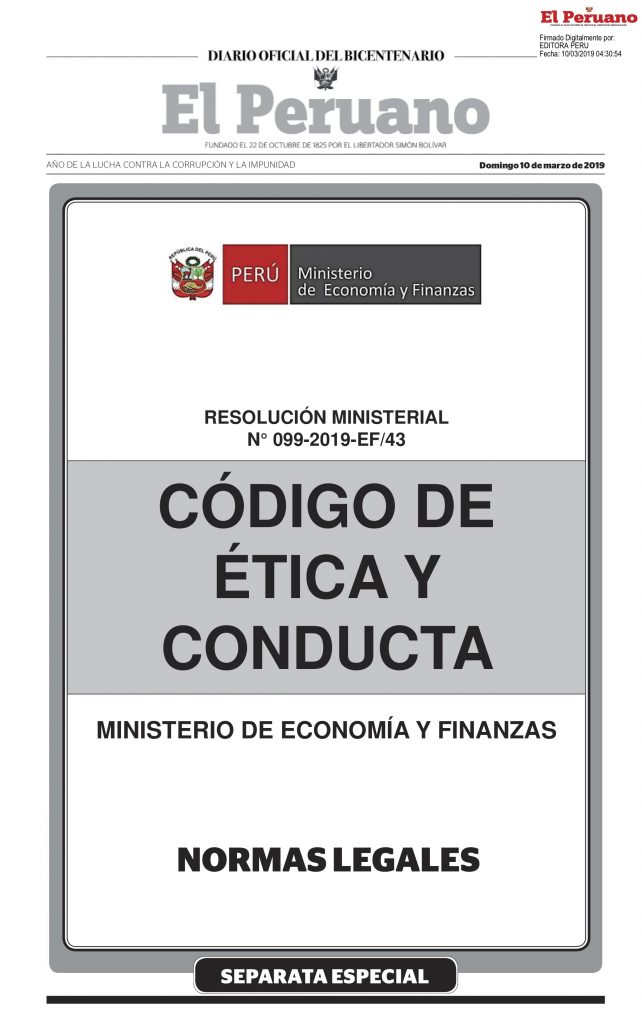 Publisher
Ministry of Economy and Finance, Peru