The Case for Integrity Pacts: Engaging Civil Society for Better Public Procurement Outcomes
Integrity Pacts have been used in more than 18 countries worldwide, among others in Argentina, Bulgaria, China, Colombia, Ecuador, Germany, Hungary, India, Indonesia, Italy, Latvia, Mexico, Pakistan, Panama, Paraguay, Peru, Rwanda, South Korea and Zambia. They have been implemented at various levels and across numerous sectors.
This paper includes an overview of how an Integrity Pact can be initiated and their benefits. 
Links and other languages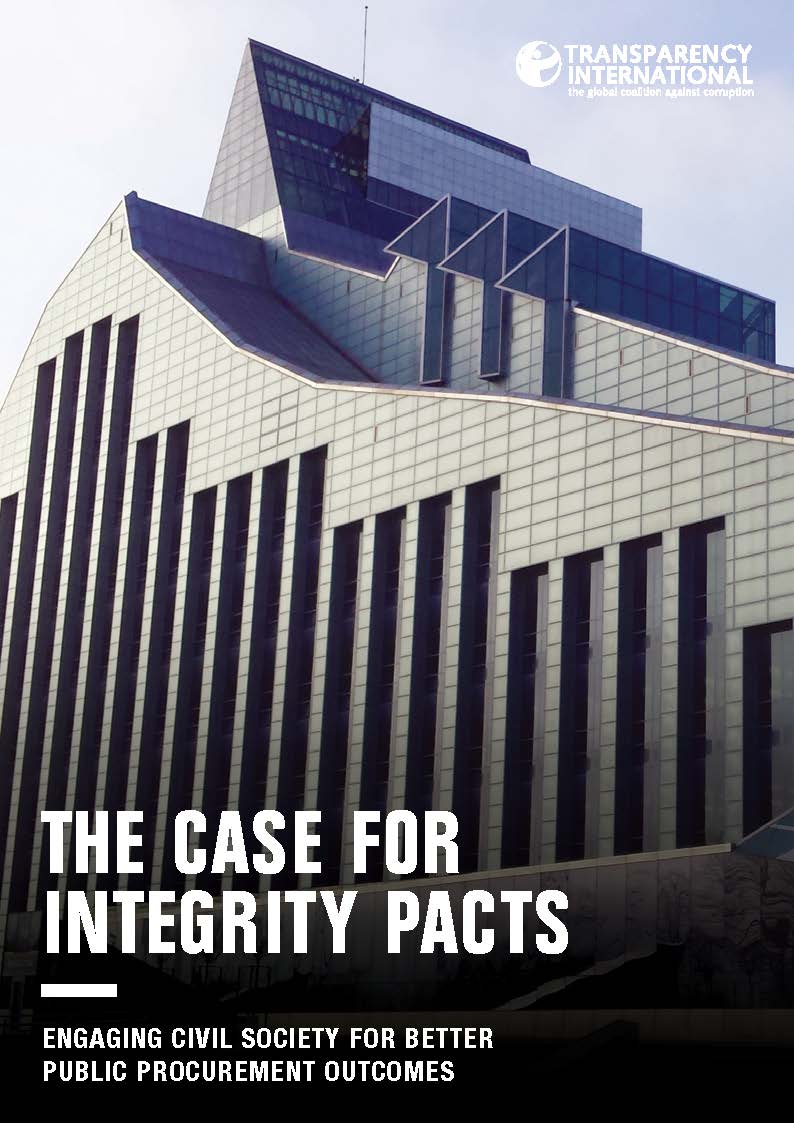 Author(s)