Event
Southern Africa Anti-Corruption Collective Action Forum
The Southern Africa Anti-Corruption Collective Action Forum will gather leading figures in Collective Action from the private sector, government and civil society. The focus is on countries in the Southern African region.
The one-day forum is organised by the Basel Institute on Governance in collaboration with The Ethics Institute and the Southern African Anti-Corruption Network (SaaCoN), with the support of the Siemens Integrity Initiative.
A Collection Action Award will be presented at the event to an outstanding initiative working with the private sector on anti-corruption.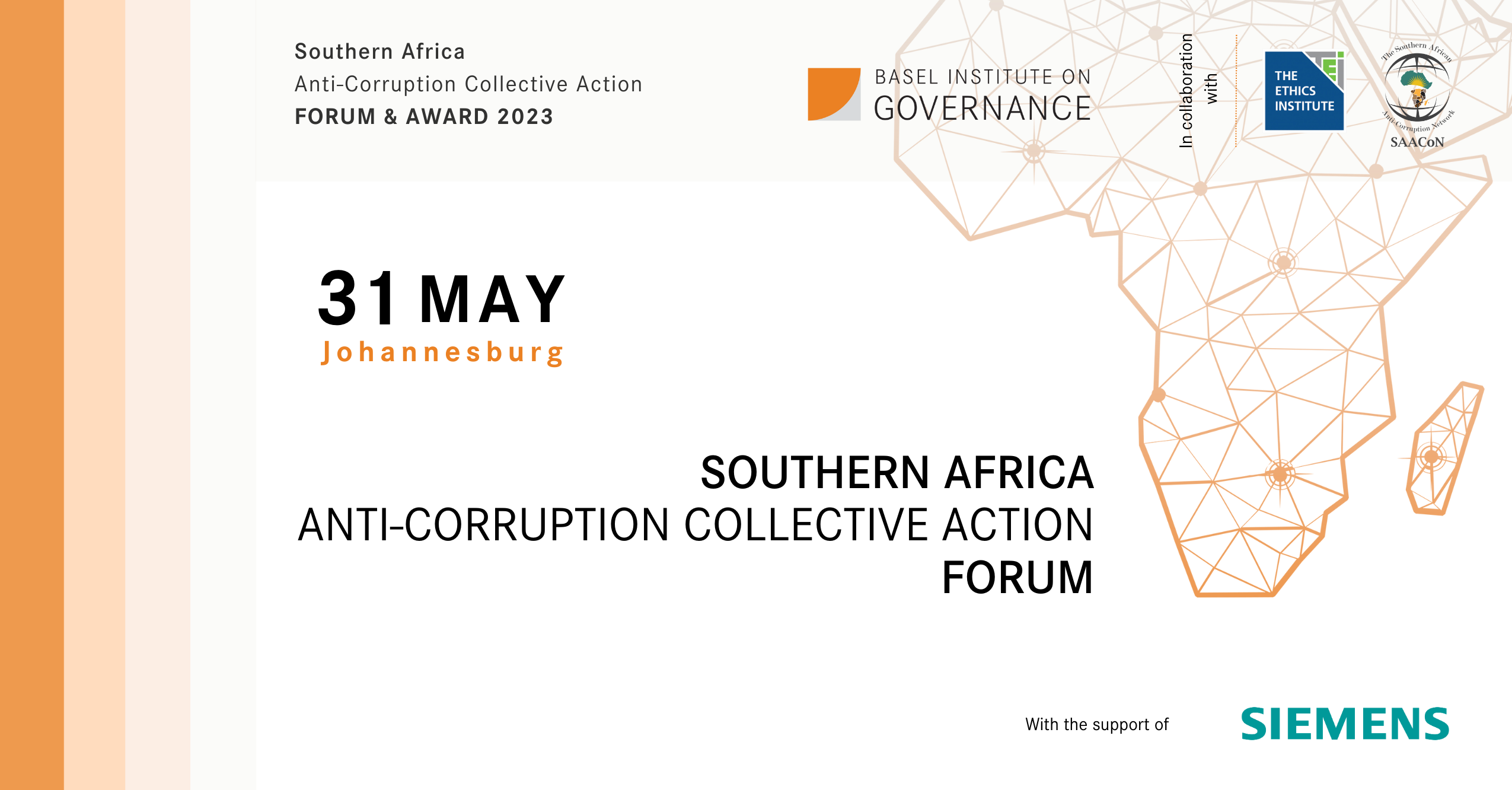 Organiser
Basel Institute on Governance, The Ethics Institute, SaaCoN