Event
Thought Leadership Dialogue: Partnering Against Money Laundering and Corruption in South Africa and the Subregion
On 21 February 2023, the Basel Institute on Governance together with the National Business Initiative (NBI), the Center for International Private Enterprise (CIPE) and Covington organised a Thought Leadership Dialogue on "Partnering Against Money Laundering and Corruption in South Africa and the Subregion" in Johannesburg.
This event allowed for thought-provoking discussions on how to strengthen the fight against illicit financial flows in the region.
The Basel Institute's Private Sector Specialist Scarlet Wannenwetsch facilitated an insightful panel on public-private partnerships.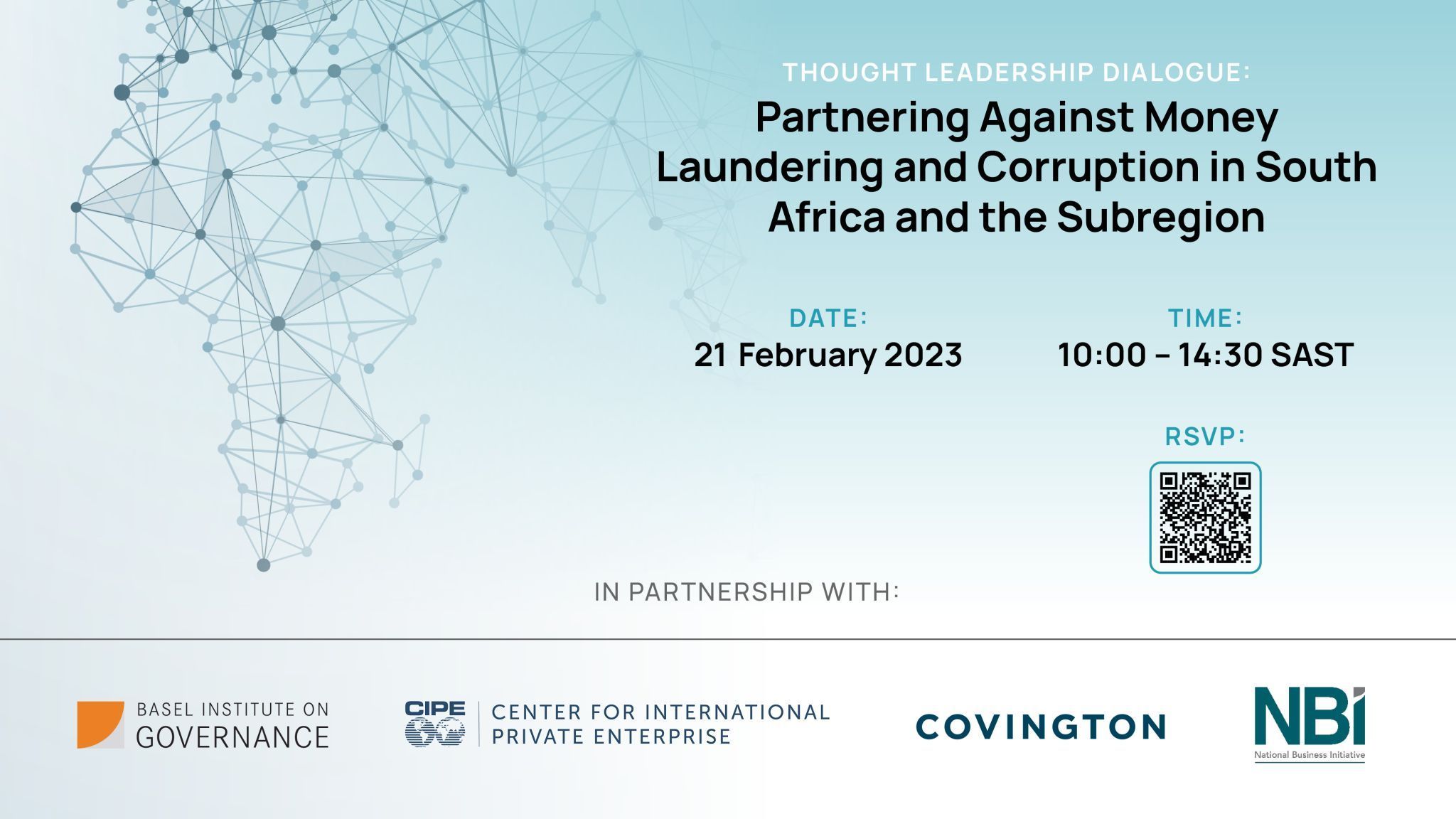 Start date
21 February 2023
End date
21 February 2023
Organiser
National Business Initiative; Basel Institute on Governance; Center for International Private Enterprise; Covington