29. March 2021
What would you do? Alliance for Integrity Global Campaign launches with thought-provoking video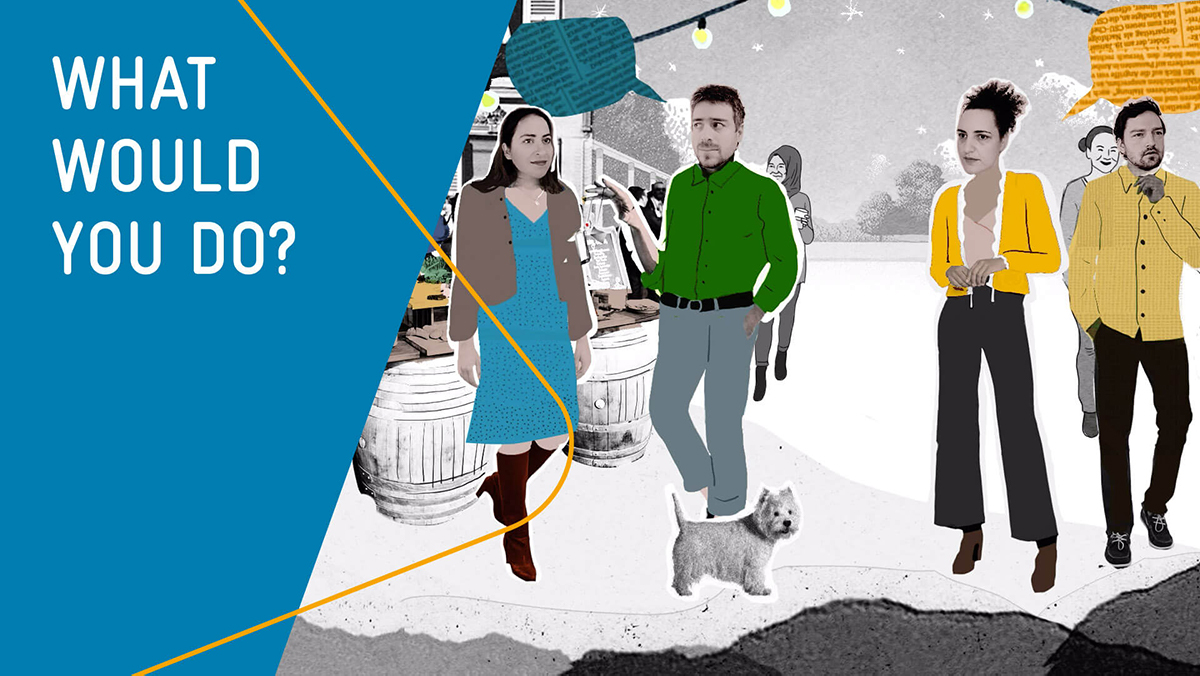 The Basel Institute on Governance has joined forces with the Alliance for Integrity and more than 60 partners from 12 countries to raise awareness of the importance of business integrity – and the challenges it can present to individuals, their families, business partners and society.
The Alliance for Integrity is a global business-driven, multi-stakeholder initiative seeking to promote transparency and integrity in the economic system. Its global #United4Integrity campaign, which launches today, features an interactive video as its centrepiece.
The protagonist in the video is faced with an integrity dilemma that small business leaders all over the world will recognise. Should she cheat to win that contract? What would you do? Choose whether you would say yes, say no or look away.
The video encourages viewers to engage in debate about the challenges of doing business with integrity and the potential consequences when things go wrong. There are no easy answers but viewers can visit the campaign website, what-would-you-do.org, to find out how engaging in Collective Action can help.
Sparking debate towards the Global Conference
The Basel Institute's Collective Action team has been working closely with the Alliance for Integrity almost since its inception. Our Head of Compliance and Collective Action Gemma Aiolfi, who sits on the Alliance's Steering Committee, praised the leadership's initiative in sparking debate:
"It's easy to forget that at heart, anti-corruption compliance is not about paperwork, checklists and toolkits – it's about people, values and knowing when and how to do the right thing. This unique campaign by the Alliance for Integrity encourages workers, managers and business leaders alike to openly talk about corporate values and listen to one another's concerns.

I strongly encourage you to take this journey and to connect with the Alliance for Integrity to find out how you can join this vibrant global partnership."
Visit the campaign website and interact with the video here. We invite you to share this important message with your networks using the campaign hashtag #United4Integrity.
The campaign culminates in the Global Conference of the Alliance for Integrity on 27-29 April 2021. It is open to all and free of charge. Register via the event platform here.
More insights on business integrity and Collective Action