21. January 2020
Transport and finance industry leaders agree new phase of action against illegal wildlife trade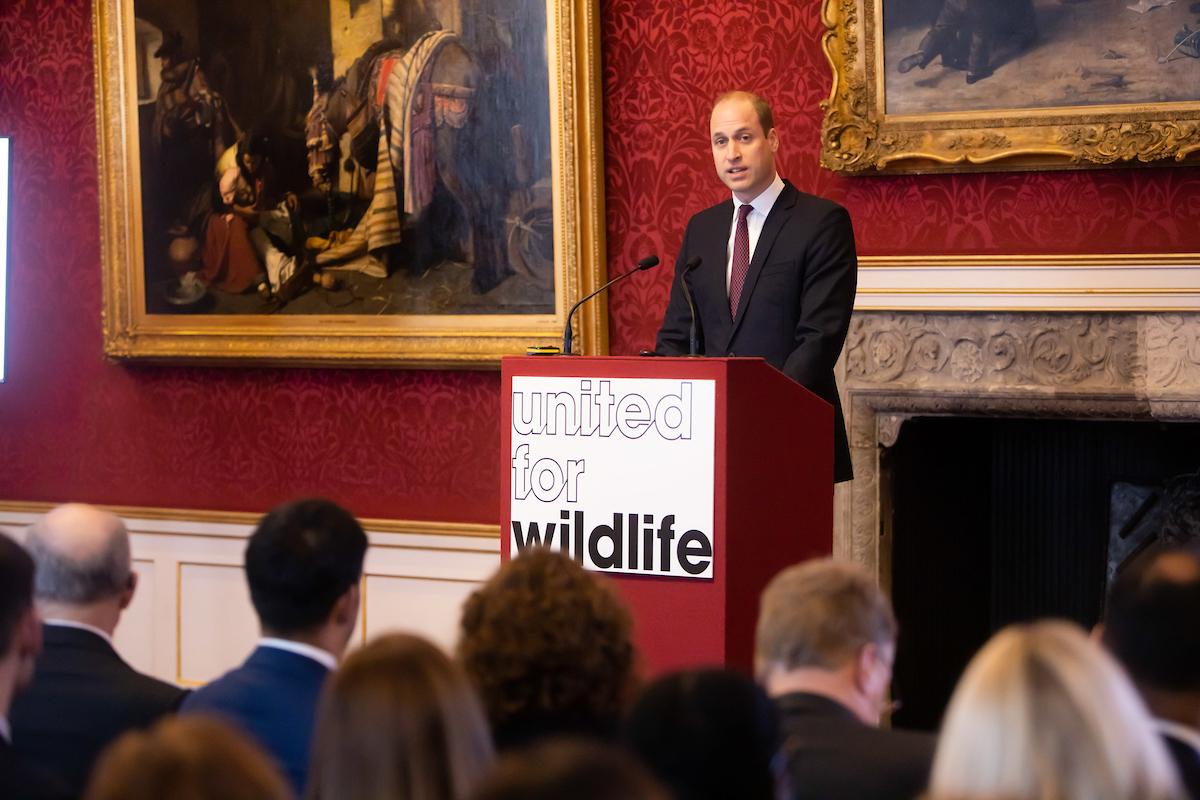 Industry leaders committed to tackling wildlife crime gathered at St. James's Palace today for a high-level joint meeting of the United for Wildlife Taskforces.
The UfW Transport and Financial Taskforces, an initiative of The Royal Foundation of The Duke and Duchess of Cambridge, bring together major transport companies and financial institutions from around the world with law enforcement and experts in illegal wildlife trade (IWT). 
Today's meeting marks a new phase of joint action against the illegal trade. The focus is on how to help private-sector organisations integrate counter-IWT practices in their everyday operations, like risk management, transaction screening and due diligence.
The aim is to make it impossible for criminals engaged in wildlife crime to use commercial transport companies to transport the illegal goods, or financial institutions to finance the criminal activity and launder the proceeds.
Tim Wittig, the Basel Institute's Senior IWT Specialist, spoke at the event along with the Duke of Cambridge, David Fein of Standard Chartered Bank – who is Vice-Chairman of the Financial Taskforce – , David Hubbard, Head of International Enforcement at US Fish & Wildlife Service and Kenyan President Uhuru Kenyatta. Dr. Wittig leads the Basel Institute's intelligence team, which operates the Taskforce Information Sharing System. 
The system is at the core of Taskforce activity against IWT, and particularly of this new phase. To make counter-IWT business as usual, say industry leaders, reliable, high-quality and targeted intelligence are essential. In turn, the Information Sharing System seeks to help law enforcement on the ground to unlock the vast amounts of underused private-sector intelligence on wildlife trafficking.
Gemma Aiolfi, the Basel Institute's Head of Compliance, Corporate Governance and Collective Action, also attended the event. As a member of both Taskforces, the Basel Institute is drawing on its years of experience in anti-corruption Collective Action to help other members operationalise their commitments.
Learn more
To find out more about the United for Wildlife Taskforces and the members' commitments to the Buckingham Palace Declaration (transport) and Mansion House Declaration (finance), see the United for Wildlife website.
Learn more about the Basel Institute's multi-faceted programme of work on tackling financial crime in IWT.