11. July 2019
Training for specialised Peruvian prosecutors in new non-conviction-based confiscation legislation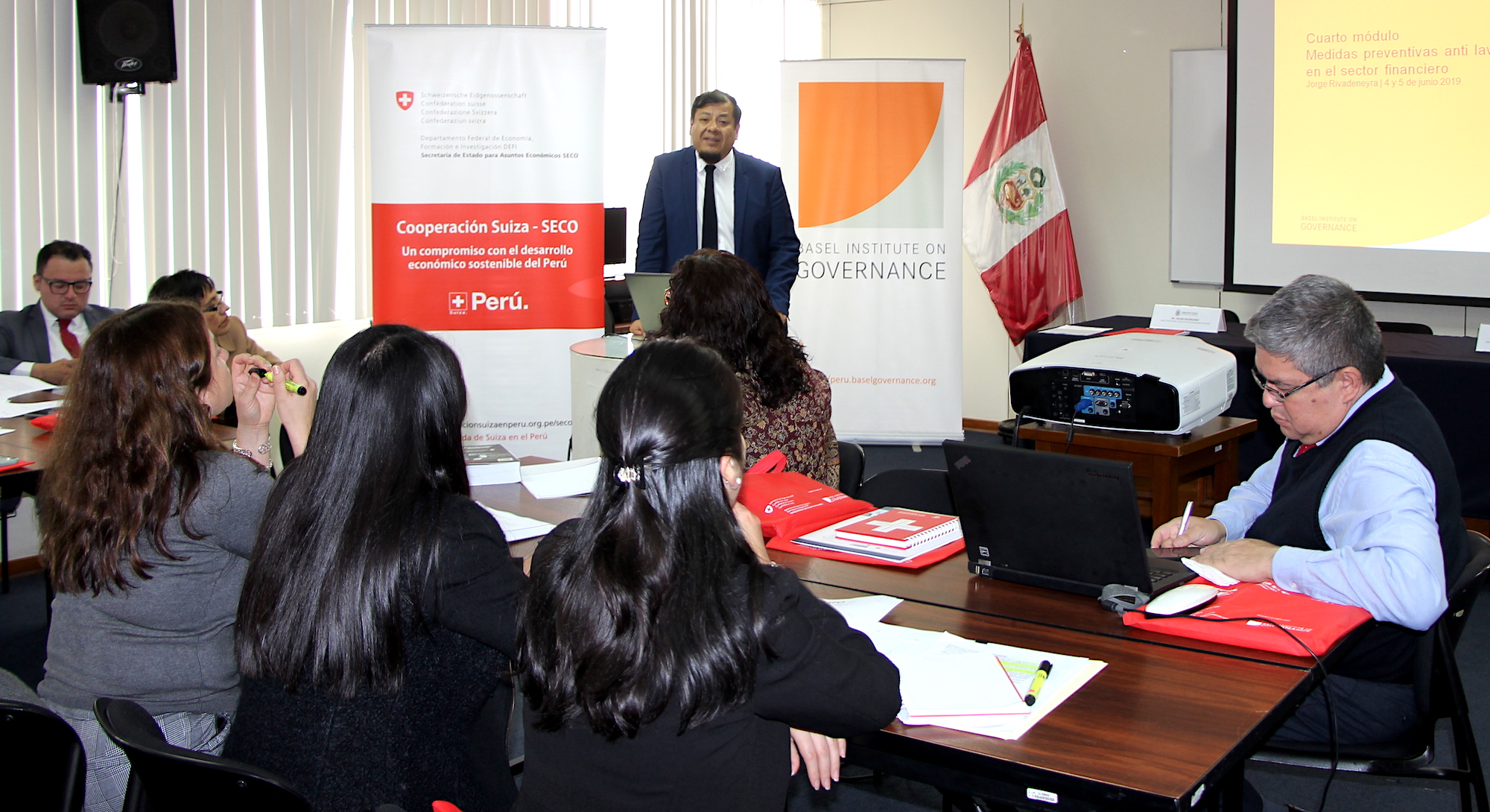 Members of the Judicial Cooperation and Extraditions of the Public Prosecutor's Office in Peru are now better equipped to recover stolen assets from abroad.
The two-day training programme focused on how to apply the new Peruvian legislation on Extinción de Dominio (which roughly translates as "extinction of possession") to recover stolen assets. The technique has already been successfully used to recover USD 1 million from a Luxembourg bank account relating to the corrupt Fujimori regime. Experts believe this form of non-conviction-based confiscation legislation has the strong potential to help Peruvian prosecutors recover many more assets stashed in bank accounts in foreign jurisdictions.
The trainers covered the substantive and procedural aspects of the technique within the framework of a new Specialised System for the Extinción de Dominio legislation that is currently being implemented across Peru. The course included a practical exercise simulating a real case in which the prosecutors had to apply their new skills and knowledge of the law and legal techniques.
The training programme took place on 4–5 July and was led by Oscar Solórzano and Stefan Mbiyavanga from the Basel Institute's International Centre for Asset Recovery (ICAR), with the help of consultants from the Basel Institute's Public Financial Management experts in Peru and with support from the Swiss SECO Cooperation in Peru. Technical assistance, particularly on the hands-on case simulation exercise, was provided by the ICAR training team.
The training programme is one of a series of activities carried out by the Subnational Public Financial Management Programme of the Swiss SECO Cooperation, implemented by the Basel Institute's team in Peru. It will help to achieve the overall mission of strengthening the country's justice system and successfully undertaking and resolving significant cases of national and international corruption.
See the original news item in Spanish on the PFM Programme website.