12. August 2019
Peru's Ministry of Energy and Mines develops Code of Conduct based on guidelines by the SECO-funded Subnational PFM Programme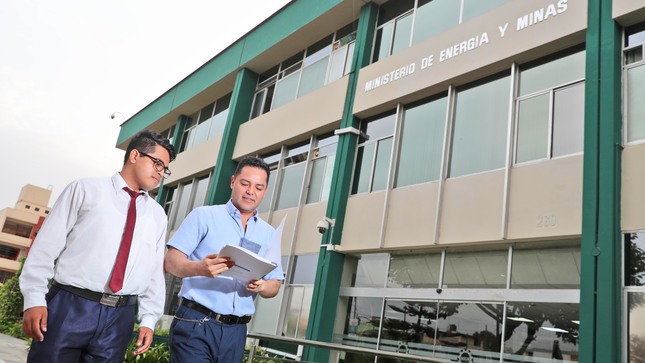 The Basel Institute congratulates the Peruvian Ministry of Energy and Mines (MINEM) on the launch of its comprehensive Code of Ethics and Conduct for Staff.
Adopted on 2 August 2019, the document was developed according to guidelines published by the Basel Institute's Peru team in the context of the Swiss SECO-funded Public Finance Management (PFM) strengthening programme.
The Guide for the Participatory Implementation of a Code of Conduct was originally published in Spanish in December 2018 as part of efforts to help the 11 subnational governments that are part of the PFM programme benefit from participation by all stakeholders in developing and implementing Codes of Conduct. Most have now drafted and adopted Codes of Conduct in this way, with the latest to do so being the regional government of La Libertad.
This is the now second case of a government ministry using the guidelines to develop its own Code of Conduct at the national and not just subnational level. Peru's Ministry of Economy and Finance led the way by adopting its own Code of Conduct in March this year.
Why should governments develop a Code of Conduct?
When created and implemented in a participatory and inclusive manner, a Code of Conduct acts as an important guide to correct behaviour by public officials. It sets out the institution's values and highlights behaviour that should be both encouraged and discouraged within the institution. A good Code of Conduct can be a strong tool for preventing bribery and other unethical conduct, as well as an inspiration to act ethically in achieving the institution's objectives for the benefit of citizens.
The value of a Code of Conduct is highlighted in Peruvian law: Article 4 of Supreme Decree No. 042-2018-PCM, identifies the Code of Conduct as one of the main mechanisms for promoting public integrity and service to citizens. It is also encouraged in Peru's National Plan for Integrity and Combating Corruption 2018-2021, which recommends developing a Code that includes practical examples of specific behaviour.
More information
2