09. March 2021
New Working Paper: Social network analysis applied to illegal wildlife trade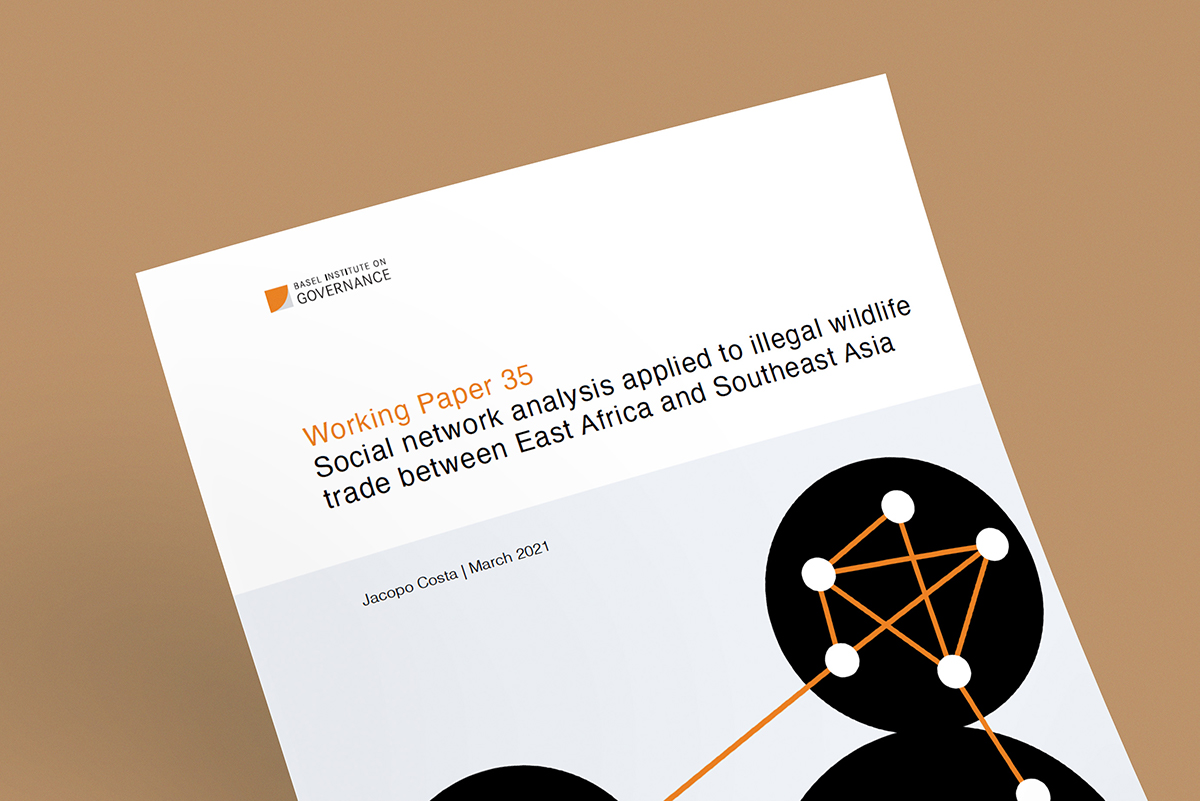 The Basel Institute's 35th Working Paper presents the findings of a novel application of social network analysis (SNA) to study a criminal network surrounding an East Africa-based wildlife trafficker. 
Authored by Jacopo Costa, Senior Research Fellow in the Basel Institute's Public Governance team, Working Paper 35: Social network analysis applied to illegal wildlife trade between East Africa and Southeast Asia sheds new light on the dark networks of wildlife traffickers that operate mainly between the two regions but have tentacles reaching around the world. 
SNA focuses on understanding structural, functional and sociometric characteristics of networks by mapping social interactions between individuals and groups. SNA techniques make it possible to deconstruct a criminal network and identity its key individuals, operative functions and flows of goods, information and money.
The Working Paper explores several of these features of the criminal network in the case study, including the size and shape of the network and the concentration of power around the main trafficker and his close relatives and co-offenders.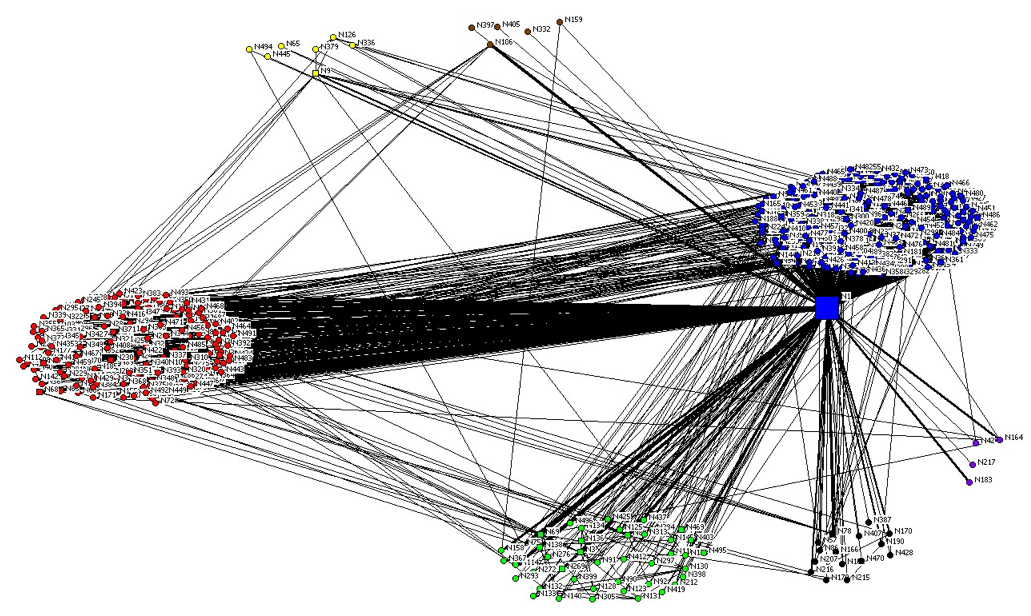 The analysis can support the efforts of investigators and prosecutors to discover new leads and suspects, or to better understand the meaning of financial and information flows. The Working Paper ends with several practical recommendations for law enforcement seeking to disrupt the network, including – importantly – recognising that the criminal network is resilient enough to survive even if the key traffickers are arrested.
The results also demonstrate that by combining SNA (a primarily quantitative method) with network ethnography (a qualitative method), we can gain important new insights into the structures, functions and mechanisms of criminal networks engaged in illegal wildlife trade and other forms of trafficking. 
About the research
The research has been conducted under a project of PMI Impact aimed at stopping corruption from fuelling illegal wildlife trade (IWT) between East Africa and Southeast Asia. This two-year project is part of our Green Corruption programme, which targets environmental degradation through an anti-corruption and governance approach.
Read the Working Paper
The full report and short (abridged) version are available here: Working Paper 35: Social network analysis applied to illegal wildlife trade between East Africa and Southeast Asia.