08. June 2022
New website for anti-corruption Collective Action learning and inspiration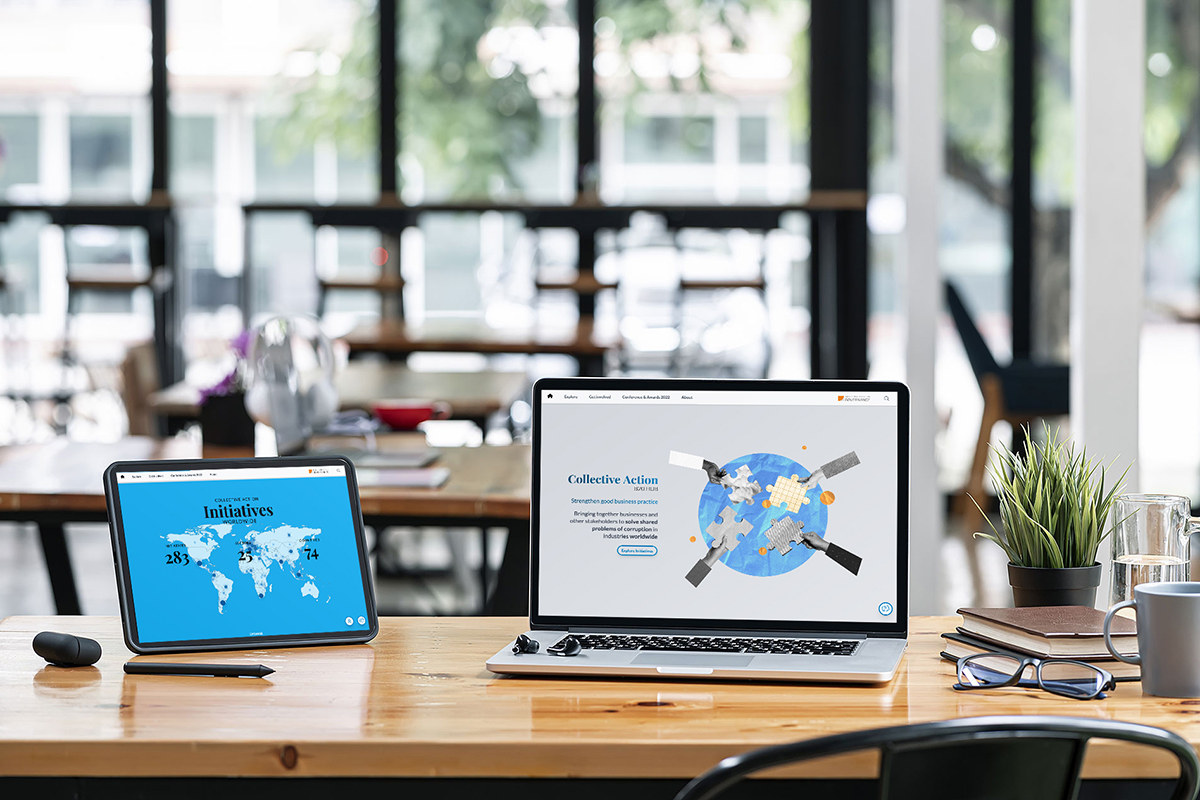 Collective-action.com is the new website of the B20 Collective Action Hub, a free resource centre on tools and strategies to prevent corruption and raise standards of business integrity through Collective Action.
Since its establishment nearly 10 years ago, the B20 Collective Action Hub has become the go-to platform for information, ideas and connections to others on anti-corruption Collective Action.
New look, better features
Visit the all-new website to:
Explore tools and approaches that bring multiple stakeholders together to address issues of corruption and fair business, such as Integrity Pacts, High Level Reporting Mechanisms and Certification initiatives.
Get involved in upcoming events like the Collective Action Conference on 30 June or in our Mentoring Programme.
Search a database of over 280 Collective Action initiatives in 60+ countries.
Ask questions of our Collective Action team via the free Helpdesk.
Read top publications and blogs on anti-corruption Collective Action.
The B20 connection
The Hub remains as vital as it was in 2013, when the B20 group of business leaders mandated the Basel Institute to develop and maintain this online resource centre together with partners.
As the B20 recognised back then – and has done consistently over the years – Collective Action is a powerful tool for governments, businesses and civil society to jointly tackle shared problems of corruption and create a fair and attractive environment for business and investment.
Forms of Collective Action are now advocated in various documents and standards by multilateral organisations and others, including the UNODC, OECD, European Union, UN Global Compact, World Bank and World Customs Organization. At least 17 countries now endorse Collective Action in National Anti-Corruption Strategies, from Malawi to the UK. Yet despite these positive signals, there is a lot more that Collective Action can achieve.
The Hub brings together positive ideas and experiences from Collective Action initiatives in various industries around the world, helping ensure that this vital approach enters the mainstream of anti-corruption compliance.
A blossoming network
The B20 Collective Action Hub has developed and expanded over the years thanks to support from our key donors and partners, in particular the Siemens Integrity Initiative.
The great variety of Collective Action initiatives that have blossomed around the world in recent years have helped push the needle towards a world where we all work together to raise standards of integrity in business and beyond.
We take this opportunity to thank all practitioners, professionals and policymakers in the Collective Action community for your efforts in promoting collaborative approaches to address corruption and for sharing your experiences with us all.
Visit the B20 Collective Action Hub
Vote now – Collective Action Awards

As the new website is launched, so too is public voting for the Collective Action Awards. These celebrate anti-corruption initiatives in two categories:

Outstanding Achievement – significant impact in advancing Collective Action as a tool against corruption
Inspiring Newcomer – emerging initiatives with innovative approaches to Collective Action

The winners will be presented with their (non-monetary) awards on 30 June at the 4th International Collective Action Conference. The Conference will see over 200 leading voices in anti-corruption Collective Action join us in Basel from the public and private sectors, civil society and academia. Vote now.