29. March 2021
New Green Corruption case study: Hout Bay and the illegal lobster trade – recovering illicit proceeds of IUU fishing and wildlife trafficking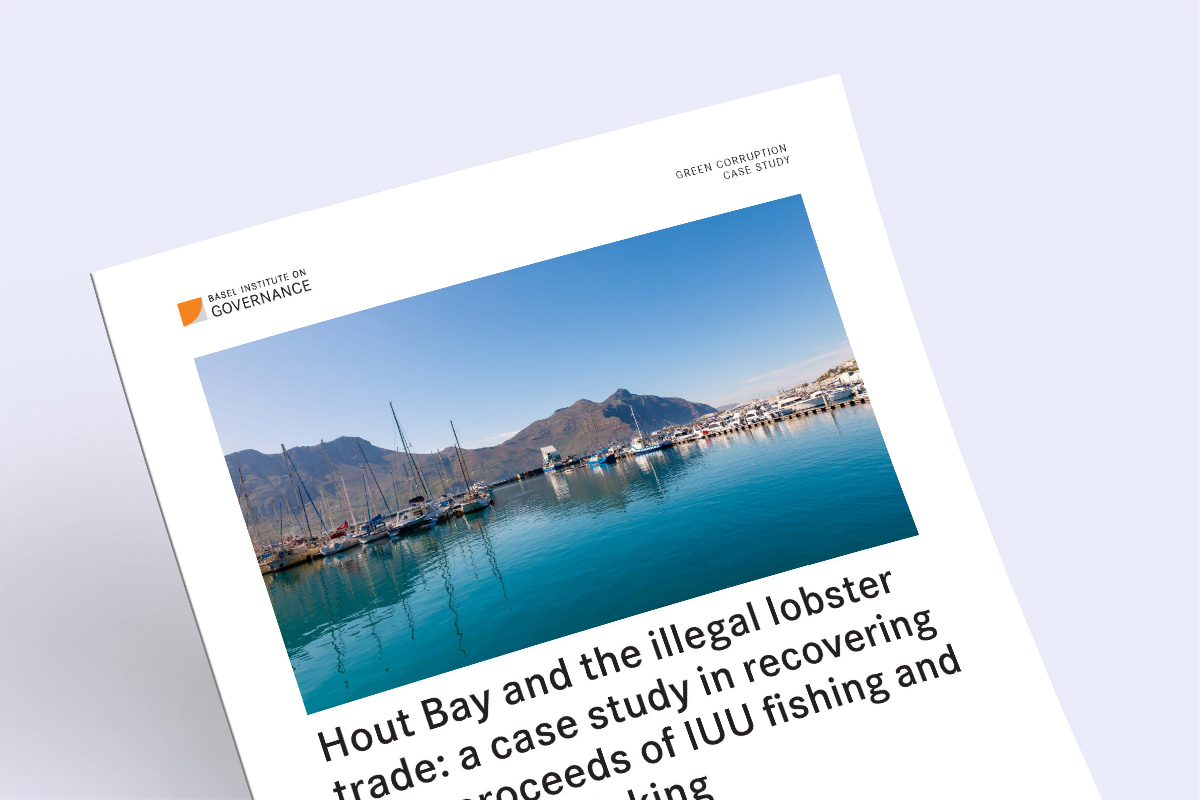 We have just released a detailed case study on the prosecution of a South African fishing company, Hout Bay Fishing Industries, and efforts to recover the company's illicit assets.
Published under our Green Corruption programme, the case study is authored by Advocate Caroline Dutot of Ardent Chambers, Jersey, with contributions from Howard Sharp, QC. 
The company was accused of overfishing lobster and other protected fish in deliberate breach of government-established quotas, leading to what environmental experts claimed was a free fall in lobster numbers. Until the criminal investigation commenced, large quantities of illegally caught lobster and fish were exported from South Arica to the USA, generating vast profits for the company that were stashed in complex offshore legal structures.
The case study contains numerous important lessons for those seeking to follow the money in large wildlife trafficking or related cases of environmental crime. 
Read it here: Hout Bay and the illegal lobster trade: a case study in recovering illicit proceeds of IUU fishing and wildlife trafficking.