20. March 2019
New Global Network to boost anti-corruption, accountability and transparency in health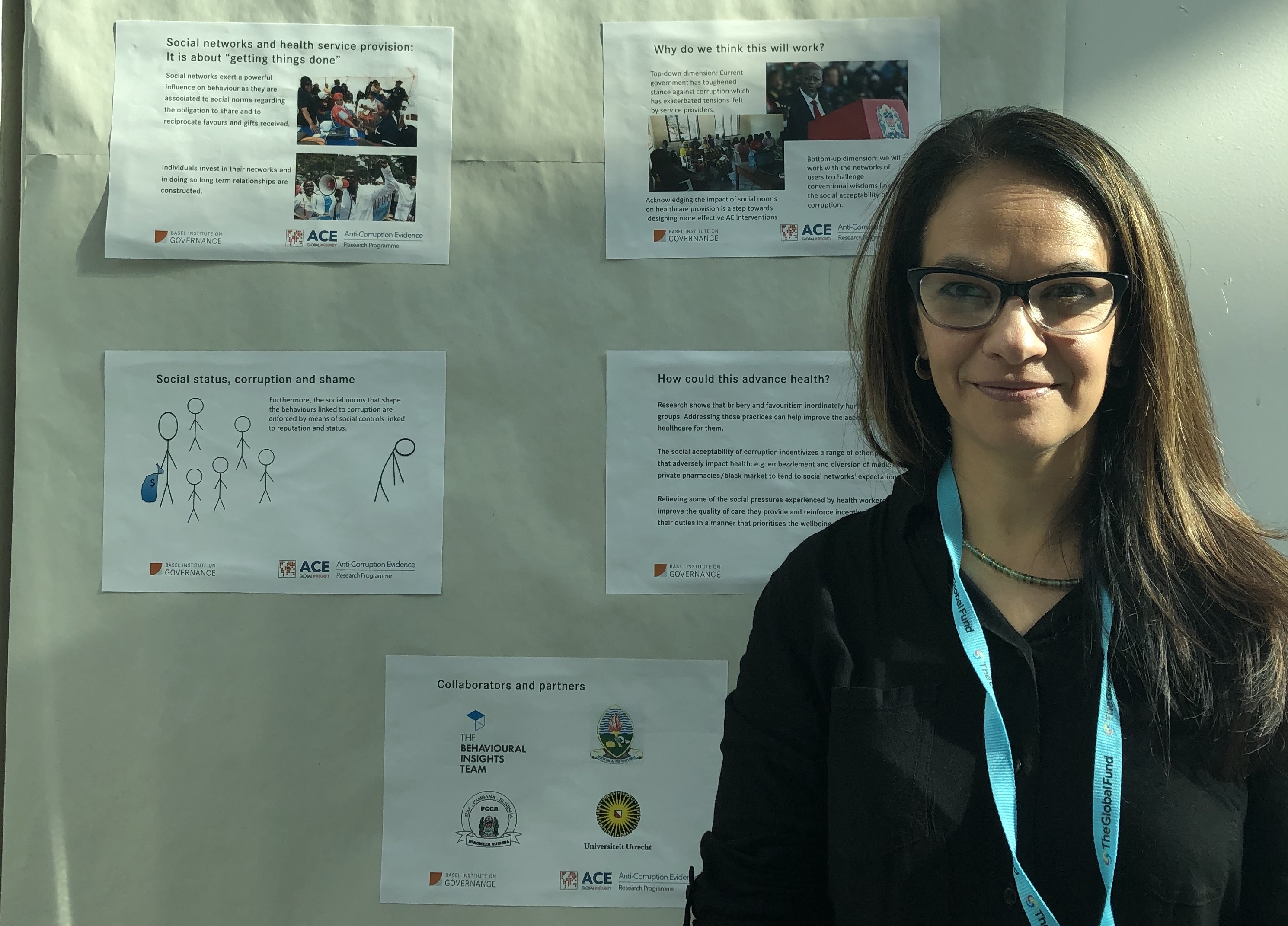 The Basel Institute's Head of Governance Research, Dr Claudia Baez Camargo, attended a consultation event on a proposed international network focused on Anti-corruption, Transparency and Accountability (ACTA) measures for health systems.
The consultation was organised jointly by the World Health Organisation (WHO), Global Fund and United Nations Development Programme (UNDP), with financial support from the UK Department for International Development (DFID). The event took place on 26–28 February at the World Health Organisation's Health Campus in Geneva. 
The aim of the proposed Global Network on ACTA is to boost efforts to align anti-corruption, accountability and transparency measures with health objectives – essential to uploading the right to health and other indivisible rights. By better coordinating the work of practitioners, policy makers and researchers in this field, we can prevent wastage of resources intended for health, strengthen trust in the health system and save human lives.
With several major current and research projects in this area, Dr. Baez Camargo and her team in the Basel Institute's Public Governance division look forward to contributing to the network's launch, discussions and goals.
One highly relevant current project, which is funded by the Global Integrity Anti-Corruption Evidence Programme and which Dr Baez Camargo presented at the event, is entitled Addressing Bribery and Favouritism in the Tanzanian Health Sector: A Behavioural Approach. The aim is to develop and pilot a new anti-corruption intervention for the Tanzanian health sector based on cutting-edge behavioural research.
Learn more
Interested in reading some of Dr Baez Camargo's work on corruption in relation to health? See: