27. April 2021
New cooperation agreement with Ecuador's Procuraduría General del Estado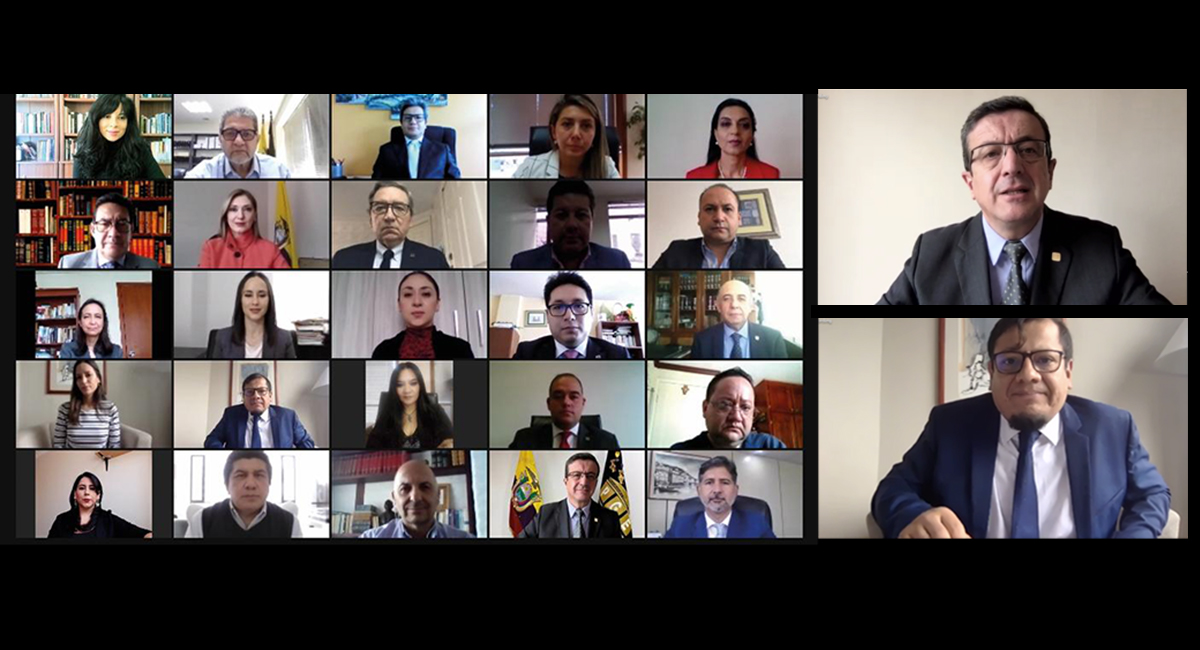 The Basel Institute on Governance is delighted to have signed a cooperation agreement with the Procuraduría General del Estado in Ecuador. The agreement covers collaboration with our International Centre for Asset Recovery (ICAR) in the recovery of assets resulting from corruption, money laundering and other financial crimes affecting the State.
The agreement builds on our fruitful engagement since 2018 with Ecuador's Fiscalía General del Estado (Attorney General's Office) and Unidad de Análisis Financiero y Económico (Financial Intelligence Unit).
The Procuraduría General del Estado is an autonomous constitutional institution which, in addition to other responsibilities, leads the Ecuadorian Government's efforts to recover stolen assets from international financial centres. It is currently led by Iñigo Salvador Crespo, who took office in 2018.
Our collaboration with these three key institutions in Ecuador highlights that international asset recovery is a complex process requiring several public bodies with different competences to work closely together. Building capacity to recover stolen assets therefore strengthens the entire judicial value chain, including the links between the main institutions responsible for investigation, prosecution and confiscation of illicit assets.
Our ICAR team in Latin America looks forward to supporting the prosecutors in their ongoing cases, capacity building and collaboration with domestic and international counterparts.
The virtual signing ceremony took place on Monday, 26 April 2021. Alongside Iñigo Salvador Crespo were the directors of the main departments of the Procuraduría General del Estado. The Basel Institute was represented by Oscar Solórzano, Head of Latin America, and Diana Cordero, Embedded Asset Recovery Specialist.