17. February 2020
Kosovan anti-corruption officials explore new asset confiscation law during ICAR training workshop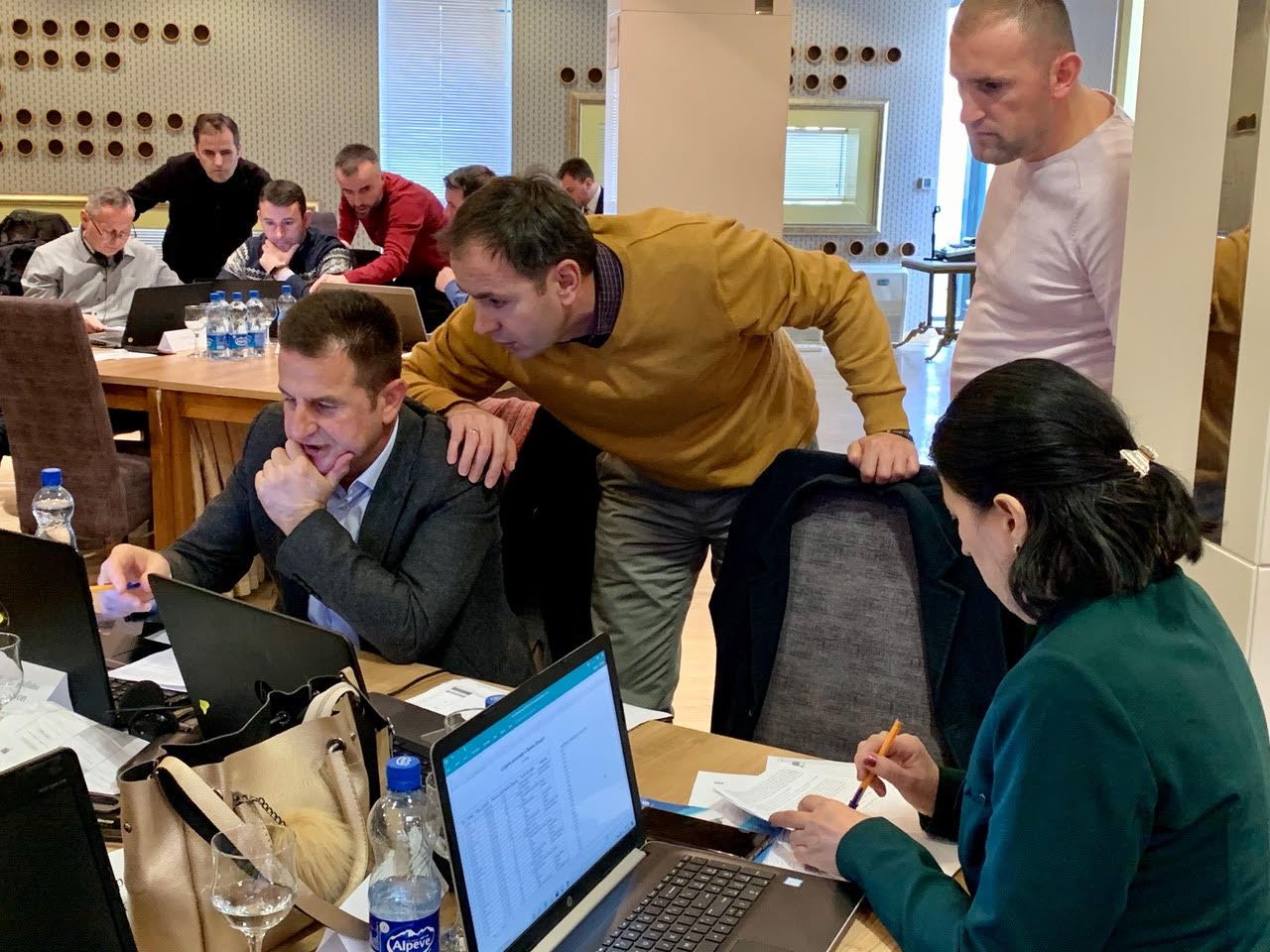 An intensive Financial Investigations and Asset Recovery training programme by our International Centre for Asset Recovery (ICAR) training team in Kosovo last week had a novel twist: the participants had the opportunity to discuss and explore ways to use the country's new Law of Extended Powers on Confiscation of Assets.
The United Nations Development Programme (UNDP) in Kosovo requested ICAR to deliver the five-day training programme as part of the country's largest anti-corruption project, which is funded by the Swiss Development and Co-operation Agency (SDC). The project focuses extensively on financial investigations.
Kosovo's new Law of Extended Powers on Confiscation of Assets
In addition to the practical simulated investigation which forms the centrepiece of all ICAR training workshops, participants had an extra challenge: to explore and make use of the provisions of Kosovo's new Law of Extended Powers on Confiscation of Assets No. 06/L-087 of 26 December 2018.
This innovative law is in keeping with the latest European legislation that tackles the issue of the freezing and confiscation of instrumentalities and proceeds of crime.
In brief, the extended confiscation applies to the assets of persons who have been convicted of a criminal offence, including those involving official corruption, related to official duty or generating a material benefit of more than EUR 10,000. There are exceptions where a conviction has not been obtained because the individual has died.
After a defendant is found guilty of a criminal offence as provided for this Law, the State Prosecutor may request a verification of property acquired by the defendant within 10 years prior to the start of the investigation.
About the workshop
The workshop took place between 10–14 February in Pristina, Kosovo, drawing on an initial scoping mission held in May 2019.
As with other national and regional ICAR training programmes, the 20 participants came from a variety of law enforcement agencies: they included prosecutors, anti-corruption investigators, representatives of the Financial Intelligence Unit, police officers from the Police Directorate for the Investigation of Economic Crimes and Corruption, tax administration employees and customs officials.
This variety has proven to be immensely valuable in furthering inter-agency understanding and collaboration – something that will be especially important to Kosovan officials implementing the new asset confiscation law on the ground.
2