10. January 2020
High-level workshop on the legal consequences of corruption and money laundering in international arbitration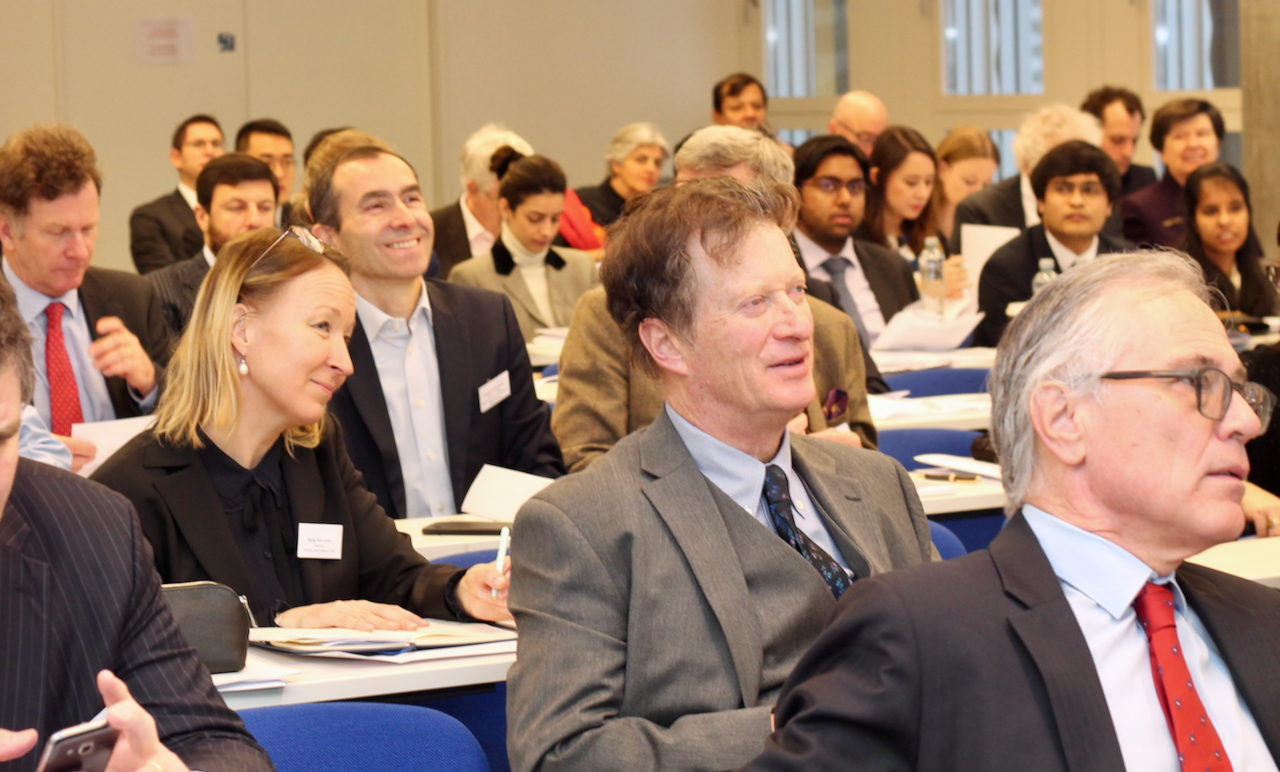 Over 80 arbitrators, lawyers and experts from around the world gathered at the University of Basel on 10 January 2020 to tackle the thorny issues of corruption and money laundering in international arbitration.
Corruption and money laundering affecting an underlying dispute are a considerable challenge for arbitrators and parties in investment and commercial arbitration. If corruption and/or money laundering is established, arbitrators need to decide about the legal consequences for the parties' claims.
The high-level workshop, Legal Consequences of Corruption and Money Laundering in International Arbitration, covered several questions.
In investment arbitration:
Corruption always takes two. Should a host state be held responsible for the corruption of its officials?
Should a bribe at the beginning of an investment allow a state to successfully raise the corruption defence years later?
Should the giving of a relatively small bribe result in the investor losing all protection under international dispute settlement mechanisms?
What if a real dispute between parties involves the transfer of funds of illicit origin?
In commercial arbitration:
What is a proportionate solution for contracts procured by bribery?
What about restitution of the bribe?
What is the practice of courts in France, UK, Switzerland etc. regarding enforcement of arbitral awards?
What if the parties bring a fake dispute to arbitration in order to get an award that involves the transfer of funds of illicit origin?
Should arbitrators and/or arbitral institutions have a duty (or a right) to report suspected money laundering?
About the workshop
The University's Competence Centre for Arbitration and Crime organised the workshop as a follow-up to the 2019 Toolkit for Arbitrators workshop and resulting publication. The Toolkit was mentioned several times as providing useful assistance to Tribunals when examining red flags.
The organisers wish to thank the event sponsors: PWC, BDO, Bonifassi Avocats, Homburger, Vischer, and Schellenberg Wittmer. Partner organisations are the University of Basel, Basel Institute on Governance, Swiss Institute of Comparative Law and The International Academy of Financial Crime Litigators.
The workshop was opened by Mark Pieth, Professor of Criminal Law at the University of Basel and President of the Basel Institute on Governance. The keynote speech was given by Alexis Mourre, President of the ICC International Court of Arbitration.
Learn more