26. June 2020
Connecting corruption and human rights compliance in a UN Global Compact virtual dialogue, 8 July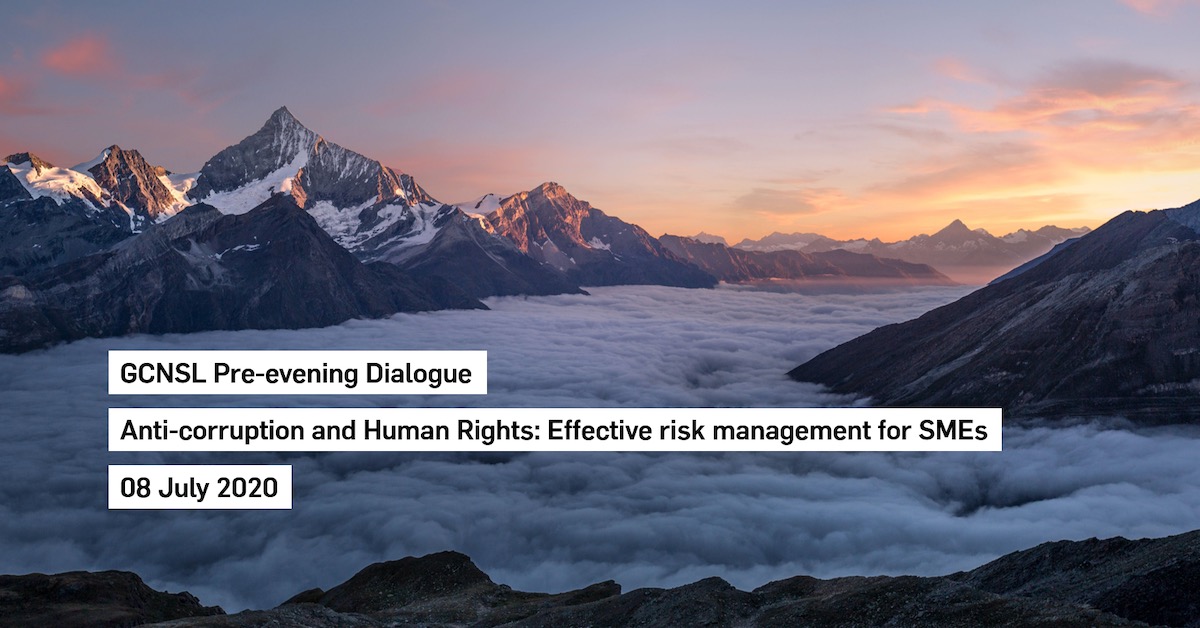 Gemma Aiolfi, Head of Compliance and Collective Action, will explore some thorny areas of anti-corruption and human rights risk assessment and compliance during a forthcoming virtual "pre-evening dialogue" of the UN Global Compact Network in Switzerland and Liechtenstein.
The focus is on small and medium-sized enterprises (SMEs) with limited resources to address due diligence, and more broadly compliance risks. The topic, though, is relevant to all companies who need to address both corruption and human rights risks in their international business operations.
Connecting compliance
Faced with pressure from regulators, investors and consumers, companies are investing significantly in compliance programmes to prevent bribery and – separately – to safeguard human rights.
Often addressed as two distinct topics, anti-corruption and human rights compliance overlap. Finding synergies leads to a big opportunity, especially for SMEs, to be more effective and efficient in their risk assessments.
Synergies for SMEs
During the virtual event, Gemma Aiolfi will cover recent legal and regulatory developments in human rights in various countries, including Switzerland. The aim is to allow participating SMEs the opportunity to explore synergies between mitigating the risks of corruption and managing their human rights risks.
The webinar topic ties in with the Basel Institute's newly launched project to help companies join the dots between anti-corruption and human rights compliance.
The project is one of three pillars in a wider Collective Action programme supported by the Siemens Integrity Initiative Third Funding Round.
Find out more
The webinar will take place on 8 July 2020 at 17:00 (local time in Switzerland).
Pre-evening dialogues of the UN Global Compact Network Switzerland and Liechtenstein are open to all GCNSL members as well as interested new members.
SMEs doing business in countries eligible for development aid can apply for free tailored guidance from the Basel Institute on anti-corruption compliance and Collective Action until the end of July. The services are funded by the UK Business Integrity Initiative, which also covers guidance on human rights compliance. Find out more.
For more details about our work on anti-corruption and human rights compliance, contact Vanessa Hans.
2