07. March 2023
Collective Action Award for Southern Africa – nominations now open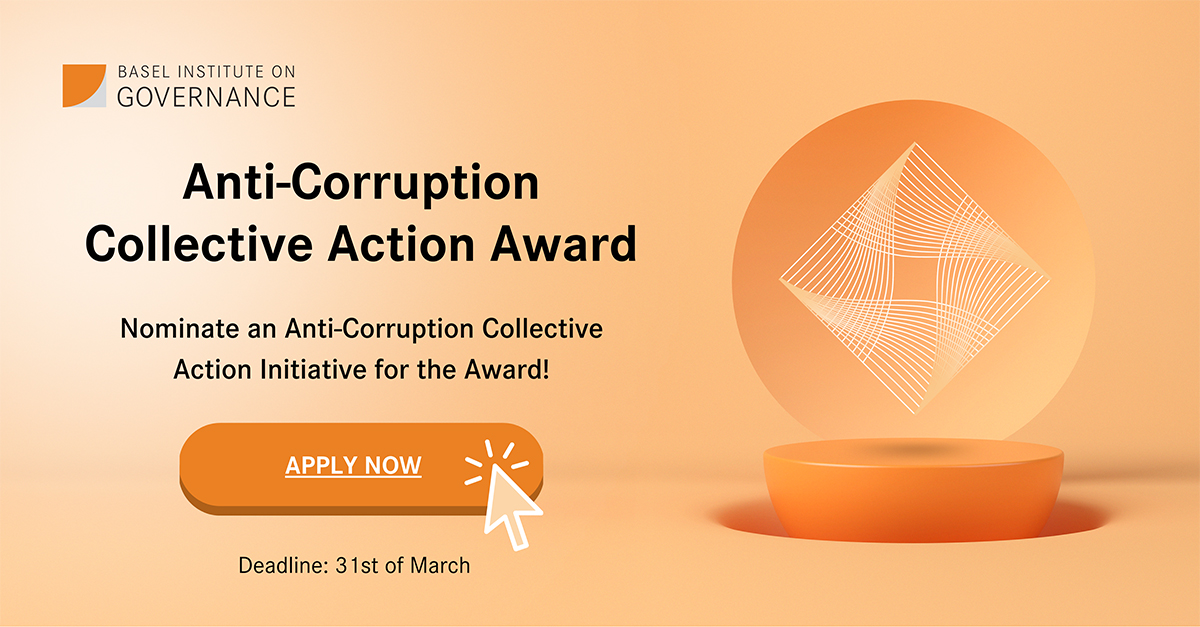 Nominations are now open for the Anti-Corruption Collective Action Award 2023, which this year focuses on Southern Africa.
Launched last year, the Collective Action Awards celebrate inspiring and outstanding Collective Action initiatives to tackle corruption and raise standards of business integrity.
Last year's winners were the Maritime Anti-Corruption Network and UN Global Compact Ukraine. They received their awards at the 4th International Collective Action Conference in Basel in June-July 2022.
Following a jury selection and public vote, this year's winner will receive their award at the Southern Africa Anti-Corruption Collective Action Forum in May 2023.
Learn more on the B20 Collective Action Hub, the Basel Institute's platform for knowledge and engagement on anti-corruption Collective Action.