22. June 2023
Collective Action Award for Asia-Pacific – nominations now open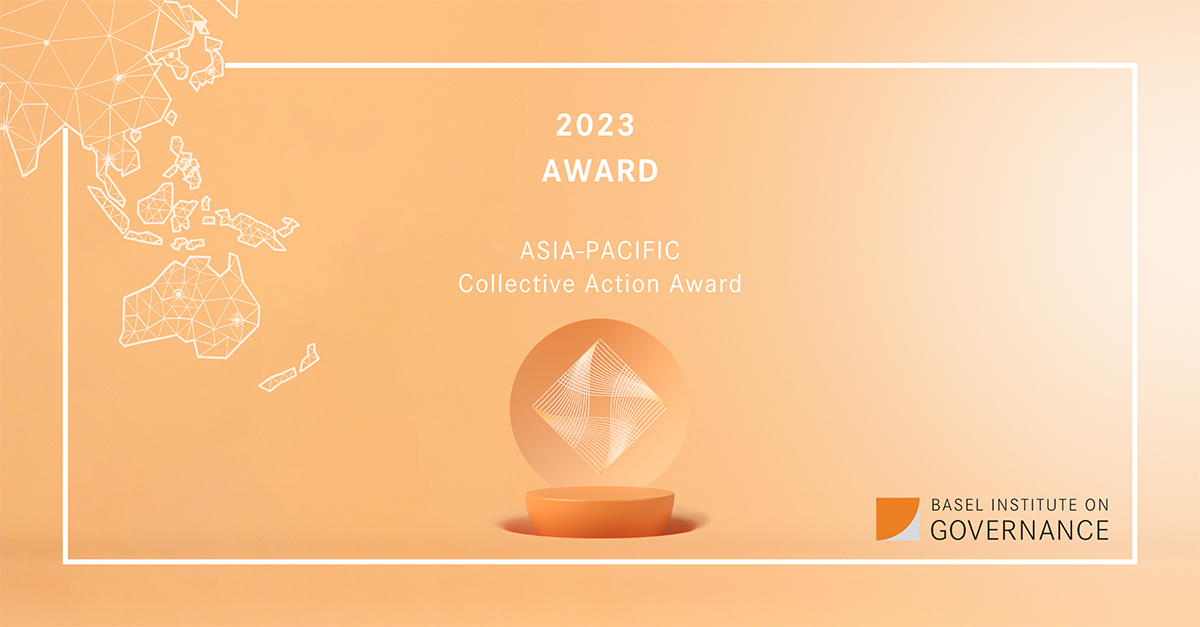 Nominations are now open for the Asia-Pacific Collective Action Award 2023.
Launched in 2022, the Collective Action Awards celebrate inspiring and outstanding multi-stakeholder initiatives to raise standards of business integrity in a particular context.
This is our second regional Collective Action Award this year. In early June, CoST Uganda – the Ugandan arm of the global Infrastructure Transparency Initiative – won our Southern Africa Collective Action Award for its initiative to improve transparency and disclosure in the infrastructure sector. The award was presented at a ceremony at the Southern Africa Collective Action Forum, which gathered 66 leading professionals and practitioners to discuss how multi-stakeholder initiatives can strengthen business integrity and help catalyse the region's economic potential.  
Last year's winners of the global Award were the Maritime Anti-Corruption Network and UN Global Compact Ukraine. They received their awards at the 4th International Collective Action Conference in Basel in June-July 2022.
Following a jury selection and public vote, the winner of the Asia-Pacific Collective Action Award will receive their award at the Asia-Pacific Collective Action Forum in September 2023.
Learn more on the B20 Collective Action Hub, the Basel Institute's platform for knowledge and engagement on anti-corruption Collective Action. Registration closes 20th July 2023.