01. April 2019
Asset recovery via Extinción de Dominio legislation: training for Peruvian prosecutors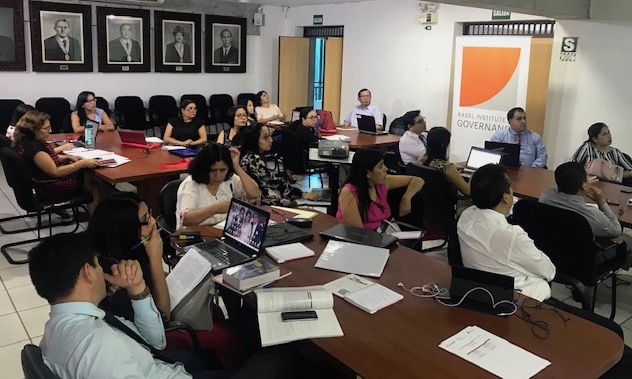 Prosecutors specialised in corruption and money laundering crimes in the city of Trujillo in northwestern Peru have benefited from training in "Asset recovery via the legal mechanism of Extinción de Dominio". This is one of several capacity building initiatives launched by our team in Peru this year as part of the Subnational PFM Programme of the Swiss SECO Cooperation.
The aim is to strengthen the ability of members of the judiciary in subnational governments to apply this mechanism and thus facilitate the return of more stolen public assets to the Peruvian people.
Extinción de Dominio (which roughly translates as "extinction of possession") is a legal mechanism that deprives criminals of the ownership of property or assets acquired as a result of their illicit activities. States can file legal actions for the return of property derived from a crime that is concealed in other jurisdictions. 
The training took place on March 27 and 28 at the Public Prosecutor's Office in Trujillo. It was delivered by Dr. Oscar Solórzano, Senior Asset Recovery Specialist of the International Centre for Asset Recovery and Director of the Subnational GFP Programme. 
2