06. October 2023
Asia-Pacific Forum: Collective Action key to driving business integrity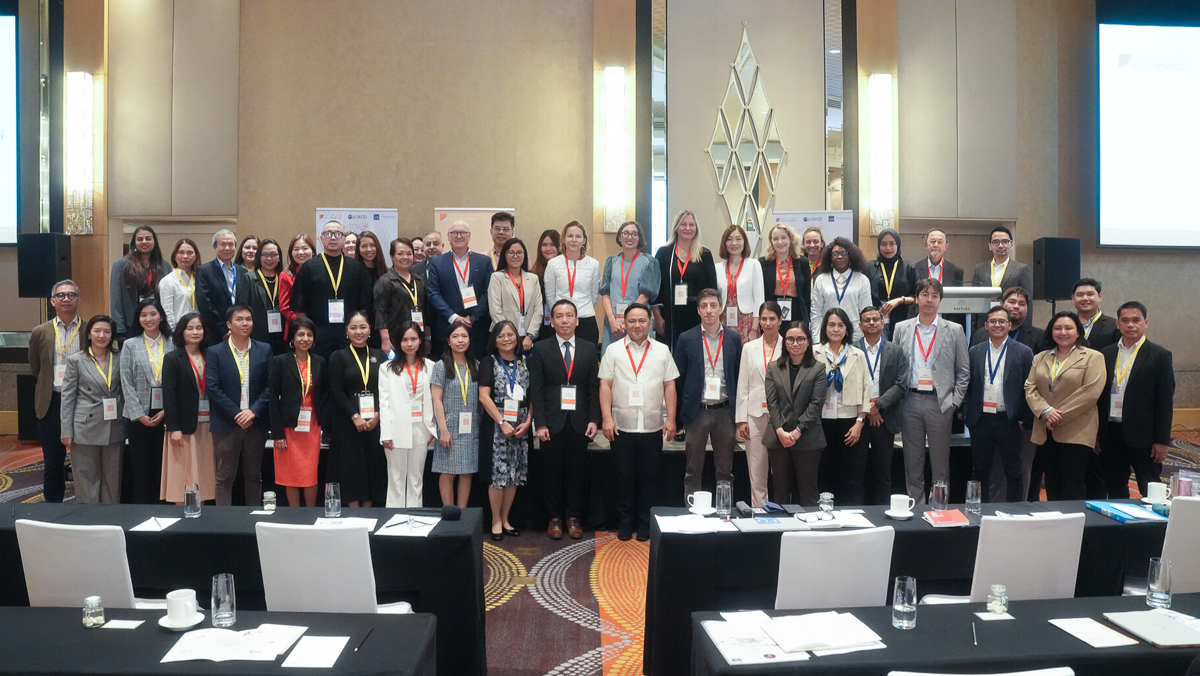 Asia and the Pacific are expected to contribute to around 70 percent of global growth in 2023 – but sustaining this economic development in the face of environmental and social challenges will be tough. Business integrity, transparency and collaboration are key.
That is why we applaud the numerous initiatives that have blossomed throughout the region, bringing together stakeholders from different sectors to jointly work towards a cleaner and fairer business environment.
On 25 September 2023, individuals from these Collective Action initiatives converged at the Asia-Pacific Anti-Corruption Collective Action Forum in Manila, Philippines.
Organised by the Basel Institute in partnership with the Anti-Corruption Initiative for Asia and the Pacific (ACI) – a joint initiative of the OECD and ADB – this one-day event sought to harness the talent and ideas of anti-corruption champions from across countries and sectors.
Highlights
The gathering was a platform for sharing experiences, learning from peers and forging new synergies. Highlights included:
An introductory presentation from Jose Solomon Cortez of the Ramon V. Del Rosario Sr. Center for Corporate Responsibility at the Asian Institute of Management. He challenged participants to transcend sectoral boundaries by fostering a common vision for enhancing business integrity.
Four panel sessions that identified incentives and opportunities for Collective Action, looked at the role of small and medium enterprises and civil society organisations in driving Collective Action initiatives, and highlighted the links between good governance and sustainable development.
Three breakout sessions that provided opportunities for in-depth discussions on the themes raised during the panel sessions and aimed at capturing participants' aspirations.
During the event, Elodie Beth-Seo of the OECD's Anti-Corruption Division remarked: 
"A multi-faceted, multi-stakeholder approach is required to address corruption in the region." 
Participants and speakers agreed that the Forum should mark the start of more coordinated collaboration across the region to address corruption, improve business integrity and increase participation from all sectors. 
Award winner: Thai CAC
The Thai Private Sector Collective Action Against Corruption (CAC) was presented with the Basel Institute's Anti-Corruption Collective Action Award following a jury selection and public vote. 
The Thai CAC boasts a membership of over 1,400 companies and has gained growing recognition both in Thailand and internationally for its contribution to cleaner business. The Thai CAC encourages companies large and small to declare their intention to fight corruption, to assess their own corruption risks and to develop anti-corruption policies and measures. Representatives of the Thai CAC highlighted that:
"The Thai CAC remains committed to amplifying its success stories across diverse platforms, with the hope of inspiring others to join the anti-corruption Collective Action movement."
The award, received by the initiative's Director Phrommet Bencharongkit, recognises the outstanding achievements of Collective Action initiatives in the fight against corruption and a demonstrated commitment to a culture of transparency and accountability. 
The other two finalists were the Maritime Anti-Corruption Network – India and the Global Platform for Sustainable Natural Rubber. Both demonstrated exceptional commitment to business integrity and produced tangible results in their endeavours.
More