12. May 2023
6th Basel Arbitration & Crime Conference: Updating the Toolkit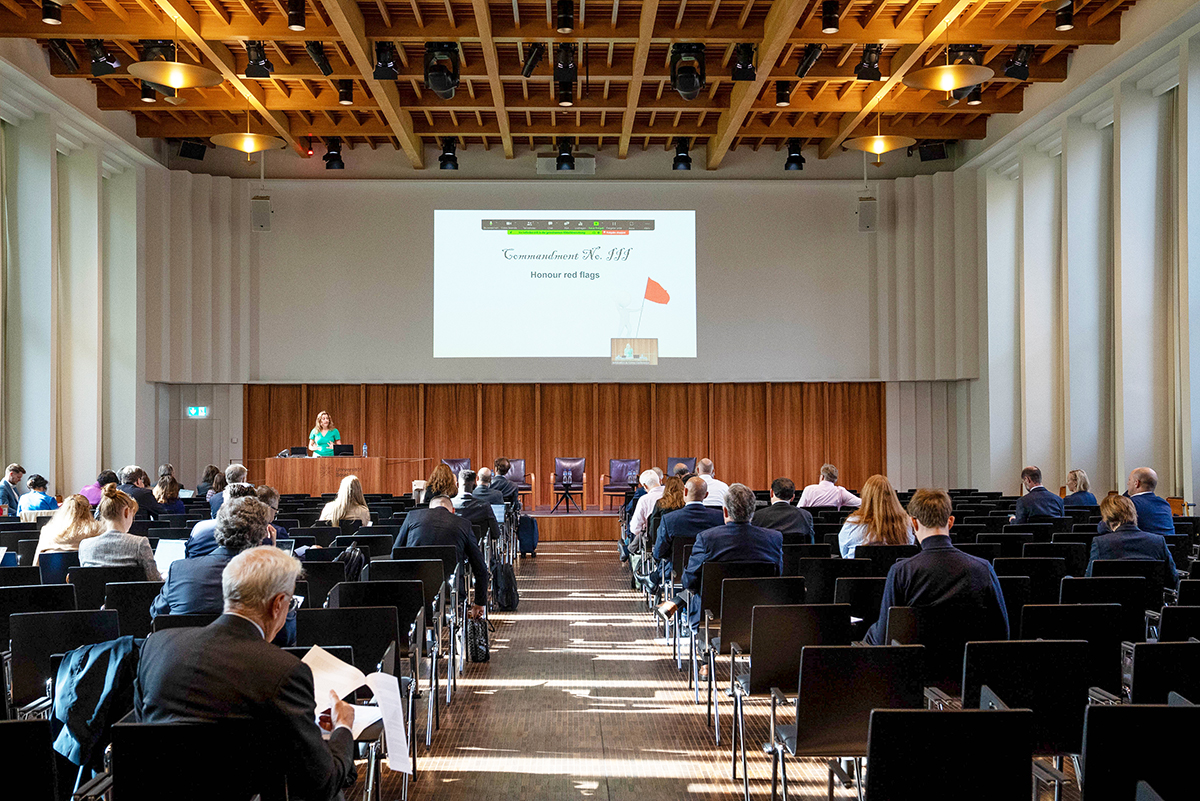 Over 60 arbitrators, lawyers, forensics and researchers met at the University of Basel on 5 May 2023 to discuss the legal issues and current risks facing arbitrators in terms of corruption and money laundering.
The discussions will be used to update the 2019 Toolkit for Arbitrators, developed around a similar gathering in 2018-2019 to provide guidance to arbitrators who suspect, or are confronted with, alleged corruption or money laundering in relation to the underlying dispute.  
A proactive responsibility
In a keynote speech, Nadia Darwazeh of Clyde & Co emphasised the proactive responsibility arbitrators must take to combat corruption in their industry, stating that the "legitimacy of the arbitration system is at stake". Her speech set the scene for expert panels focusing on:
Applicable law and public policy for addressing corruption in commercial and investor-state arbitration, including domestic law, international law and transnational public policy.
The definition of corruption in the Toolkit – should it include trading in influence? Should it refer to criminal conduct related to sanctions?
Role and application of mens rea.
Issues of evidence, including the way the "red flag" method is used, the question whether the burden of proof can shift, the varying standards of proof and the use of adverse inferences.
The legal consequences of corruption unearthed in arbitration cases – the impact on jurisdiction, admissibility and merits, and the question whether more nuanced approaches are needed, ensuring proportionality.
A comparative analysis of award enforcement and the appeals processes in France, Switzerland and the UK, and a discussion of how the finality of arbitral awards relates to international public policy.
A common emphasis throughout the day was on the importance of clear definitions, coherence and consistency.
Updated guidance
The evolving issues and practices discussed in the conference will inform the new edition of the Toolkit, so that it can continue to provide up-to-date guidance for arbitrators into the future.
The conference was organised by the Arbitration and Crime Competence Centre led by Professor Mark Pieth and Dr Kathrin Betz, with the support of the Basel Institute on Governance and The International Academy of Financial Crime Litigators.
The organisers wish to thank the sponsors: EY, BDO and Bonifassi Avocats.
---
Gallery