26. October 2020
4th Global Conference on Criminal Finances and Cryptocurrencies - Interpol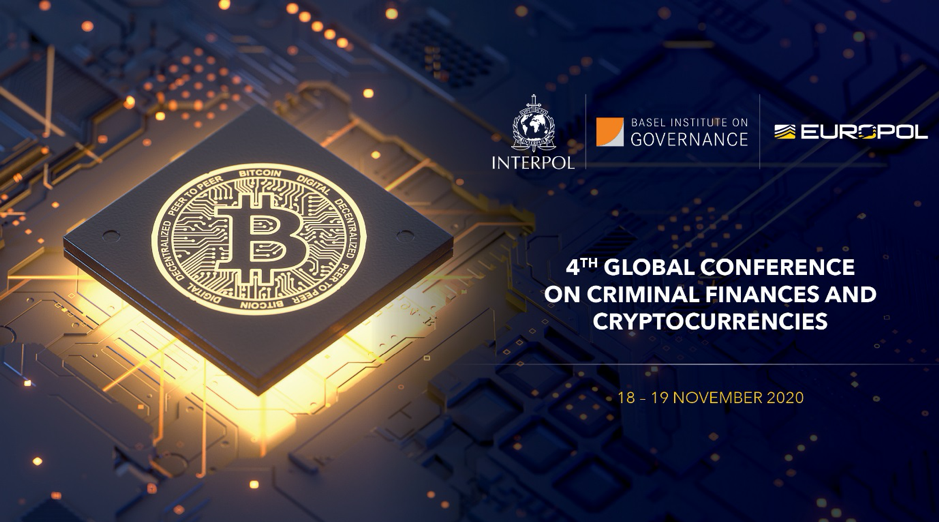 The 4th Global Conference on Criminal Finances and Cryptocurrencies, hosted by Interpol, will take place virtually this year on 18-19 November 2020. 
Co-organised by the Basel Institute on Governance, Interpol and Europol, the conference gathers cryptocurrency experts, money laundering investigators and other law enforcement representatives from around the world. 
The aim of the annual conference and partnership is to increase the understanding, knowledge and capacity of relevant actors to successfully investigate crimes in which virtual assets are involved. The partnership also aims to create a network of practitioners and experts who can collectively establish best practices and provide assistance and recommendations.
Since its first edition in 2014, attendance at the conference has grown by nearly 900% – an indication of how quickly cryptocurrencies are changing the AML/CFT sphere.
Details and registration
Date: 18–19 November 2020
Time: 12:00 GMT (approx. 180 minutes)
Language: English
Target sectors: Law enforcement and police investigation divisions, judicial authorities, Financial Intelligence Units (FIUs) and global/regional anti-money laundering bodies. The first session on 18 November is also open to private entities including virtual asset service providers (VASPs), banks, law firms and academia.
Media will not be present, but a press release will be issued after the event.
Attendance at either of the sessions is subject to confirmation by Interpol.
For more information and contact details, download the conference flyer.
2