19. January 2017
Global conference on countering money laundering and digital currencies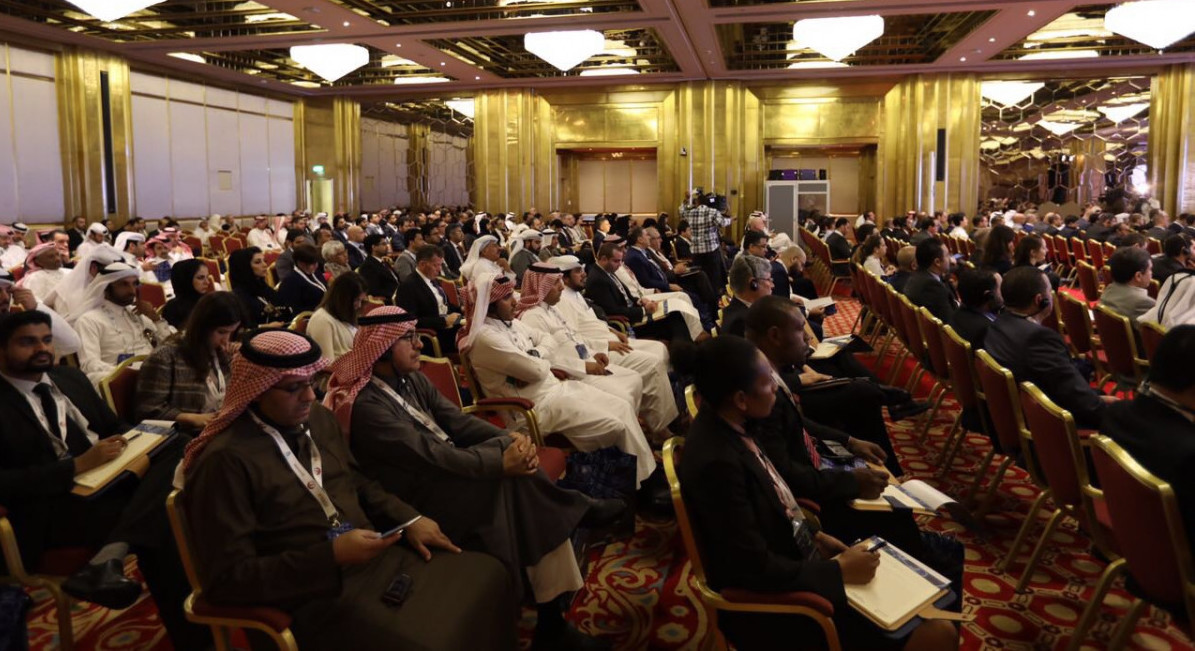 From 16 to 18 January 2017, more than 400 financial investigators from money laundering, cybercrime and financial intelligence units met with experts in asset recovery and relevant private sector representatives at the Global conference on countering money laundering and digital currencies in Doha, Qatar. The event was organised by the Working Group on Virtual Currencies, a joint initiative of the Basel Institute on Governance, Europol and Interpol, and funded by the authorities of Qatar.
This initiative is the result of these three partners' shared concern regarding the growing threat posed by the use of modern payment methods in the commission of organized crime and the subsequent use of these methods to launder the proceeds of crime.
The conference aimed to provide law enforcement agencies and the private sector with the tools and understanding necessary to detect, counter and investigate criminal uses of virtual currencies. The three day event saw a number of speakers coming from the private sector – researchers, entrepreneurs – as well as the public sector – investigators and prosecutors.
At the end of the conference, the following recommendations were agreed:
All countries should increase information sharing in this field. Special attention should be given to the international exchange of suspicious Bitcoin addresses that threaten economic stability. The use of Interpol, Europol, Egmont and FIU.net channels is recommended;
All countries should increase training initiatives in this field (manuals, training initiatives, exchange programs and international conferences). Special attention should be dedicated to Regulators, Prosecutors and Judges, FIU Experts, Police Investigators and relevant private partners. International regular training on trends, new technologies, and financial innovation should also be provided by FATF, Interpol, Europol, CEPOL and the Basel Institute on Governance to make sure experiences and best practices are shared thus achieving similar international standards;
All countries' regulators are advised to prepare clear and simple guidelines for all entities operating in this field. Special attention should be given to an increase on transparency and on access to information by regulators, FIUs and law enforcement agencies. The establishment of forums for regulators, policymakers and law enforcement agencies for the joint development of such guidelines is also advised;
All countries are advised to regulate Digital Currencies Exchangers and Wallet Providers under their current anti-money laundering and countering the financing of terrorism (AML/CFT) legislation in line with the obligations already pending on the financial sector;
All countries are advised to take action against digital currencies mixers/tumblers. Such services are designed exclusively to anonymise transactions and to make it impossible for law enforcement agencies to detect and trace suspicious transactions. The existence of such companies should not continue to be tolerated;
All countries are advised to consider the creation of the crime of unexplained wealth. The existence of such crime and its usage as a predicate offence for the crime of money laundering is key factor successful investigations/convictions/confiscations in this field.
The conference was a direct result of the partnership between the Basel Institute, Europol and Interpol established in September 2016 and dedicated to investigating money laundering involving virtual currencies. The event was also in line with another objective of the working group, which aims to create a network of experts to share best practices, as well as provide operational assistance and policy recommendations.