13. May 2014
Ukraine addresses unfair treatment of business and bribery with a new Business Ombudsman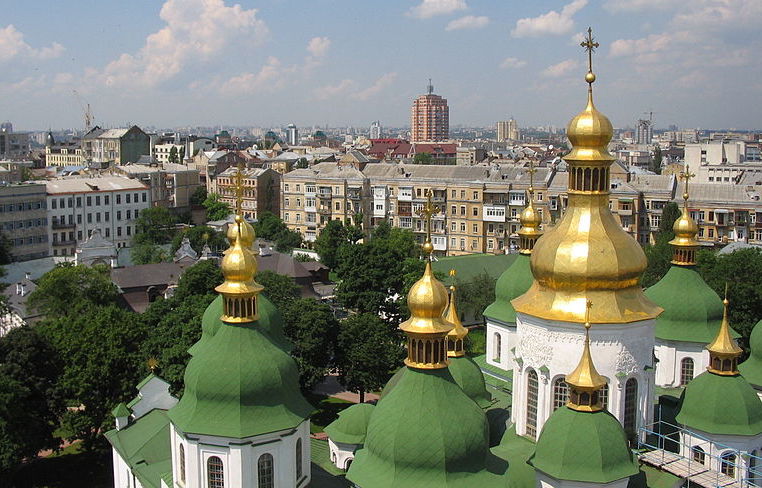 On 12 May 2014 the government of Ukraine took a step to help encourage much needed foreign investment into the country by signing a Memorandum of Understanding with the European Bank for Reconstruction and Development (EBRD), the Organisation for Economic Co-Operation and Development (OECD) and several business associations, addressing bribery and promoting transparency and accountability.
At the signing ceremony the President of the EBRD, Sir Suma Chakrabarti spoke about the importance of the Anti-Corruption Initiative as being an "integral part of better governance, more effective institutions and an improved investment climate. All of these are fundamental to Ukraine achieving its economic potential," he said. In his speech he also paid tribute to the efforts of all of the signatory parties and singled out the work and expertise of the Basel Institute and Professor Mark Pieth.
The Memorandum outlines the roles and responsibilities of a new independent Business Ombudsman Institution that will serve as a first point of contact for businesses enabling them to lodge complaints arising from unfair treatment or issues of corruption. Apart from the Business Ombudsman the Institution will also include two deputies, and together they will seek to determine the principal causes of corruption and provide this information to the wider public and appropriate authorities in government through the use of public reports.  Whilst the Business Ombudsman Institution is not a law enforcement agency, and has no criminal investigation powers, it will transmit criminal matters to the relevant authorities.
The agreement also sets out obligations for the other signatory parties, including the government, creating a Group of Parties that shares responsibility for the implementation of the MoU and the governance of the newly formed Institution.
The Basel Institute was closely involved in the development of the MoU, which was first proposed to the previous government by the EBRD as a means to address the many challenges foreign and domestic businesses in Ukraine face, deterring investment in the country.  At the end of 2013 these efforts were superseded by the events that brought down the regime of former Ukrainian President Victor Yanukovich, with the government backing away from the proposal in November.  The work was taken up again however by the new government with renewed vigour and determination to make progress on this important anti-corruption initiative. 

The Basel Institute was mandated by the EBRD to develop a mechanism to address unfair business practices in order to improve the overall business climate, as well as the prospects for foreign investment into the country. The Basel Institute will continue to support and advise the parties on the details of implementation of the Business Ombudsman Institution and help it to achieve its goals.
2