21. July 2019
Reflections on 2018: Peru office and Public Finance Management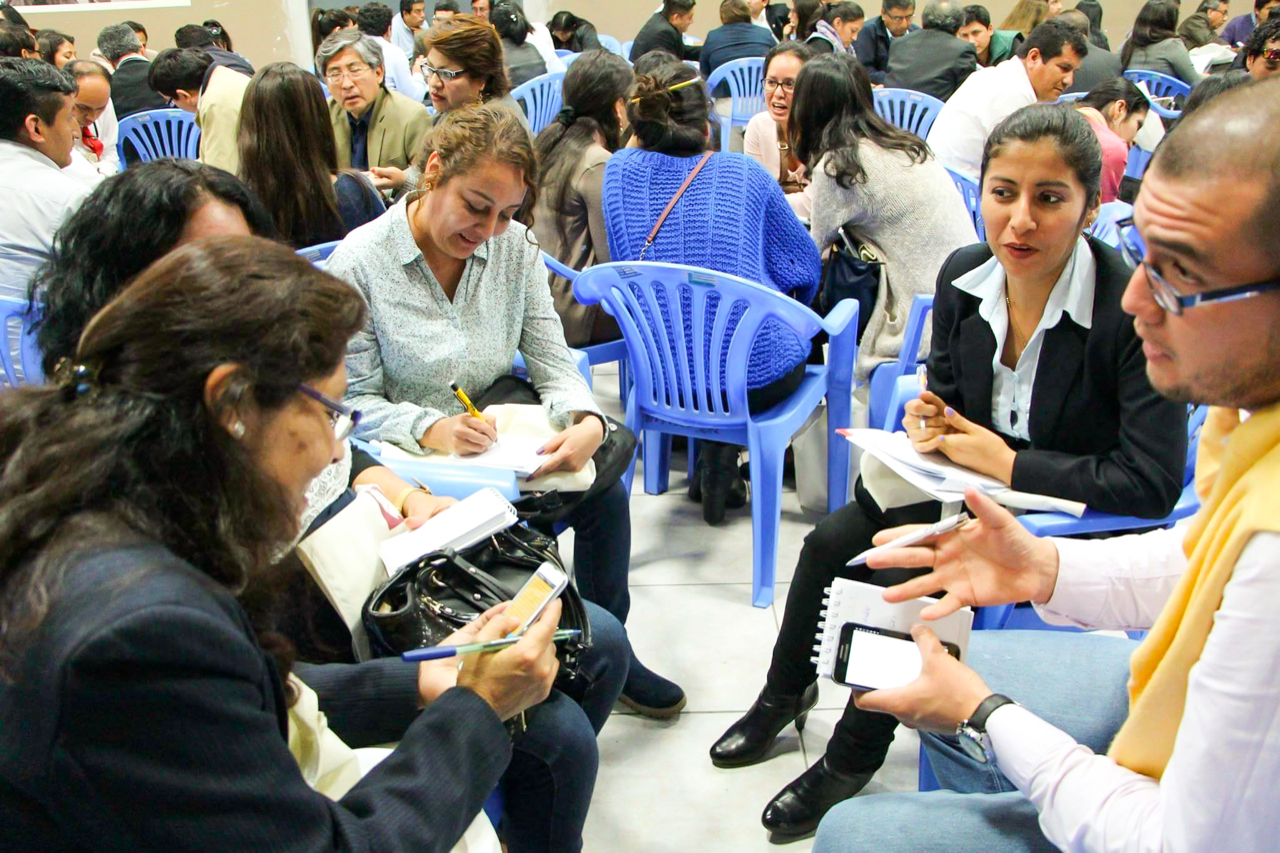 As the initial phase of a four-year programme to strengthen Public Finance Management in Peru at a subnational level draws to a close, we are intensifying our efforts to consolidate the programme's significant achievements and ensure their sustainability. Signed in 2015 by the Peruvian and Swiss governments, the four-year, USD 6 million programme is funded by the Swiss State Secretariat for Economic Affairs (SECO).
The aim is to enhance the capacity of regional and local authorities to plan, implement and execute budgets and to increase standards of integrity and transparency in doing so.
A sustainable future for Public Finance Management
In 2018, we supported subnational governments in institutionalising macroeconomic policies for public spending. Solid internal processes to improve spending and coordination in planning, budgeting and logistics are supported by mechanisms to ensure integrity, ethics and accountability. 
Sustainability is about people as well as processes. In 2018, we expanded our targeted training programmes for public officials in public procurement, open government as well as planning and budget programming.
We have been delighted to congratulate the 229 graduates in our specialised Diploma in Management and Public Finances, delivered in partnership with Universidad ESAN. In addition to driving ever-higher standards of financial management in Peru's regional public authorities, these graduates have been working to develop a new PFM Experts Network bringing together government, academia and civil society.
Driving asset recovery success in Peru and Ecuador
In addition to the SECO-funded PFM programme, the Basel Institute's Lima office also houses experts of the International Centre for Asset Recovery (ICAR), who support the Peruvian and Ecuadorian governments in asset recovery and related topics.
In 2018, USD 16.5 million was successfully recovered by the Peruvian State with assistance from ICAR experts. ICAR provided legal and technical advice to advance 10 high-profile corruption cases in Peru, covering case strategies and mutual legal assistance. Many more cases are pending, particularly related to the Brazilian construction company Odebrecht.
In efforts to build capacity and modernise national anti-corruption frameworks, ICAR is also rolling out advanced training programmes for members of the judiciary and contributing to the development of new confiscation laws in Peru and Ecuador.
2018 at a glance
Public Finance Management
Development of protocols to strengthen the lowest-ranking indicators in the Public Expenditure and Financial Accountability (PEFA) assessments of subnational governments.
Development of Codes of Conduct for all 11 subnational governments in the programme. Six were completed in 2018.
Completion of the Diploma in Management and Public Finances in partnership with Universidad ESAN. 83 percent of students graduated successfully.
Capacity building in public procurement (811 trainees), open government (511 trainees), planning and budgeting.
Training for 290 Peruvian judges, prosecutors and other criminal justice practitioners in asset recovery, financial investigation and mutual legal assistance.
Instructional videos in national online platforms to enable citizens to monitor budget execution in Peru: Resulta, Infobras and Consulta Amigable.
Launch of new PFM programme website.
Participation in conferences and forums, including the First Meeting of Current and Elected Regional Governors and a keynote speech at the UNODC Lima Expert Group Meeting on Corruption.
Publications
Guidelines on the application of PEFA assessments in subnational governments; corruption risk management; participatory implementation of a Code of Conduct; good practices in strengthening decentralised management.
Proposed framework regulations for developing public accountability hearings for regional and local governments. Four proposed protocols on following up payment arrears; warehouse management; control of portable property; monitoring non-financial assets.
Looking ahead – planned activities in 2019
Consolidate implementation of integrity mechanisms and promote sustainable capacity at the subnational level.
Help subnational governments develop more tools to improve transparency, accountability and institutional ethics in their institutions.
Develop and potentially implement a virtual version of the diploma in collaboration with SERVIR, Peru's National Civil Service Authority.
Support the new PFM Experts Network.
With ICAR, strengthen asset recovery teams in the judicial system, help consolidate the new Office of Asset Recovery in the Public Prosecutor's Office of Peru and continue to assist with complex investigations into financial crimes and asset recovery proceedings.
This text appears in the Basel Institute's Annual Report 2018.