05. September 2016
International Bar Association Q&A with Gemma Aiolfi, Basel Institute on Governance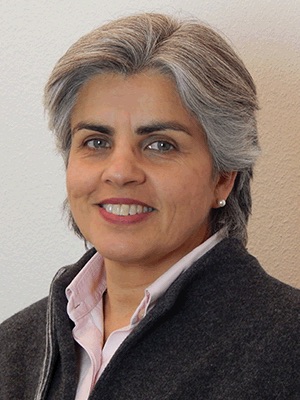 The Basel Institute's head of compliance, corporate governance and collective action talks to Ruth Green of the International Bar Association about anti-corruption programmes, the Panama Papers leaks, and what companies can do to better manage and mitigate risks. This article is posted with the permission of the International Bar Association and can be found in its entirety here.
Ruth Green: What does your current role at the Basel Institute on Governance involve and what legal issues fall under your remit?
Gemma Aiolfi: In the corporate compliance and governance function, my work involves advising medium-sized companies as well as multi-nationals based here in Switzerland on managing their compliance risks. This involves listening to the business, asking the right questions to ascertain how it really functions in practice, and hearing the client's view.
Finding ways to change long-standing practices in a company in so-called 'grey areas' relating to anti-corruption compliance means working to find pragmatic solutions and changing attitudes in a sustainable way.
Companies have to ensure their code of conduct and anti-corruption standards are implemented beyond their corporate headquarters in Europe. I often have to deal with the transformation of how the business has been organised.
Ruth Green: And your role also includes collective action – tell us more.
Gemma Aiolfi: My work in anti-corruption collective action is complementary to internal compliance programmes. There are still many countries where corruption is a feature of daily life and also affects the conduct of business.
For example, so-called facilitation payments are widespread in relation to many government services, and the ability of individual companies to solve those issues on their own is extremely difficult. Public procurement is another area where companies often cite bribery by competitors as distorting chances to win the tender, or corrupt practices including solicitation. The actions of a single company to stop such behaviours can be hard.
I believe that engaging in anti-corruption collective action can provide an alternative approach to addressing systemic bribery. Companies that believe they have robust internal programmes may still face issues relating to competitors that don't have the same standards, or their employees may still be confronted with demands for payments. In such situations, it can be more effective to address the problem together with others – peers from the same sector, other industries, stakeholders such as government and civil society. Collective action offers an additional approach for companies to strengthen their compliance programmes and be proactive in some markets.
Ruth Green: You originally trained as a barrister. How has this experience helped you throughout your in-house career, and have you ever considered going back to practising at the bar?
Read the rest of this interview on the website of the International Bar Association.