29. November 2022
ESG reporting: New EU legislation and the case for Collective Action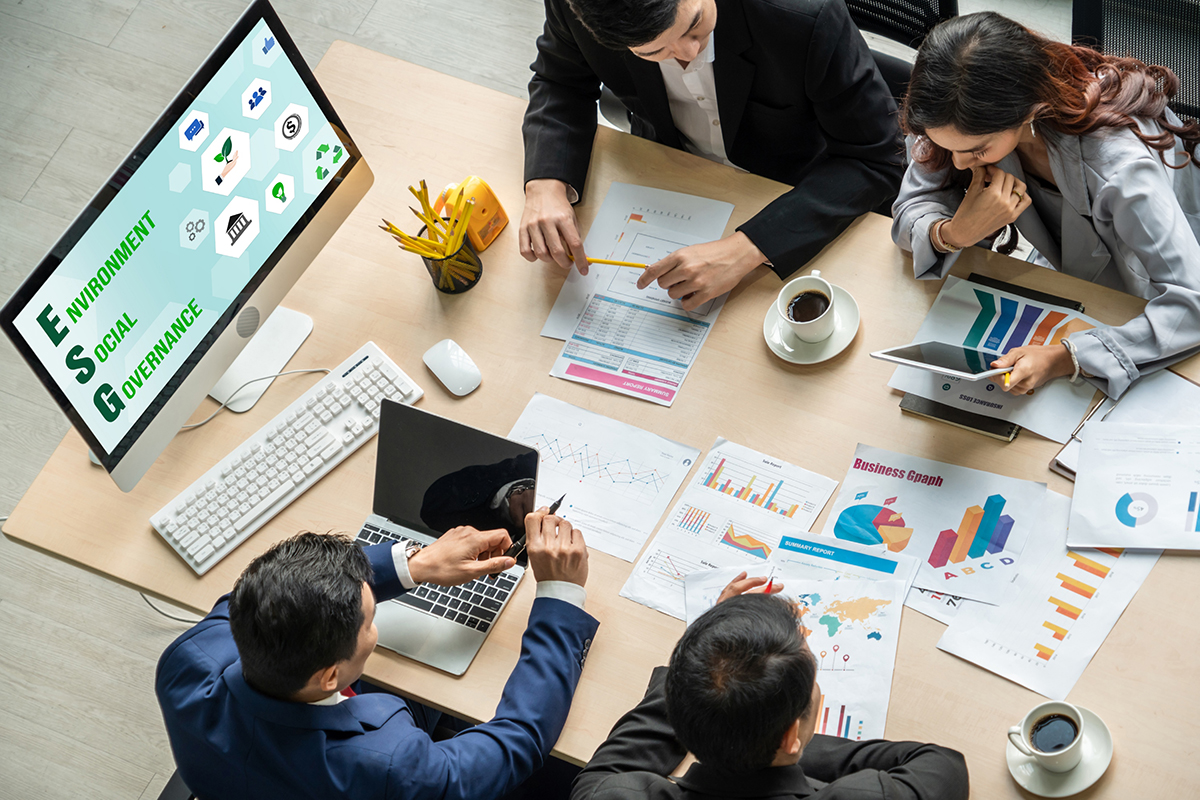 Finding effective ways to achieve environmental, social, and governance (ESG) business goals has just become a lot more critical for companies in the EU.
On 29 November 2022, the EU Council adopted the European Parliament's Corporate Sustainability Reporting Directive (CSRD). This amends the Non-Financial Reporting Directive and requires EU companies, and other companies who have substantial business activity in the EU, to comply with significantly increased ESG disclosure and reporting rules from as early as 2024.
Across the EU, companies will now be looking to enhance their performance against ESG criteria. They would do well to consider Collective Action.
Increasingly used to address corruption and raise standards of business integrity and governance, Collective Action offers a multi-stakeholder framework to develop best practices for achieving ESG business goals more generally.
Responding to a daunting challenge for SMEs
With the adoption of the CSRD, the EU will force companies to put ESG factors at the heart of their strategic frameworks and associated reporting. Large organisations with substantial compliance budgets should be able to adapt relatively quickly. But for small- and medium-sized enterprises (SMEs), the challenge of getting to grips with complex new rules might prove daunting.
Collective Action provides a pragmatic approach to addressing this challenge. It involves multi-stakeholder collaboration by bringing together different combinations of private and public sectors, as well as civil society and international organisations, to raise standards of governance and business integrity within their spheres of influence.
Through the collaboration, SMEs in particular are able to benefit from the expertise of larger organisations and civil society in developing good compliance, sustainability and human rights practices.
Environmental and social priorities through the lens of good governance
Given the climate crisis, the CSRD has – quite rightly – a strong focus on the E in ESG. It explicitly supports the European Green Deal, which is a set of policy measures with the overarching aim of making the EU climate neutral by 2050.
However, by committing to the concept of ESG, it recognises the importance of effective governance in ensuring that companies are able to respond to, and address, environmental and social issues, including preventing corruption. One only need look at another big story of the last few weeks, the collapse of the FTX cryptocurrency exchange, to be reminded of the risks of managing companies without regard for good ethics and governance frameworks.
At best, badly run organisations risk their own business. At worst, they endanger the environment and societies on a global scale.
Multi-stakeholder collaboration to raise governance standards
Collective Action is a way for organisations to raise their governance standards whilst dealing with a shared problem. It is often focused on preventing or addressing corruption in a specific sector or project.
Corruption hampers sustainable development and is a major contributor to environmental degradation. When organisations take a shared approach to tackling it, they gain access to a range of tools and approaches from their peers.
At the end of 2021, the Organisation for Economic Co-Operation and Development (OECD) formally recommended the use of Collective Action to address corruption. This endorsement builds on increasing global attention to the need for multi-stakeholder collaboration to address complex human rights challenges like corruption. And in July 2022, the Basel Institute's Anti-Corruption Collective Action Awards recognised best practice in this field for the first time.
The potential of this approach for supporting organisations to comply with ESG mandates, and achieve wider ESG goals, is substantial. This is because it offers a route to achieve together what may be impossible to do alone.
Learn more
The Basel Institute has promoted Collective Action as an effective tool to raise standards of business integrity since its foundation in 2003. Learn more and get inspired on the B20 Collective Action Hub, a free resource centre of initiatives and guidance.
For specific questions on Collective Action, reach out to the Basel Institute's Collective Action helpdesk.