21. July 2021
Developing an ethics and compliance programme for Moscow City Transport organisations and beyond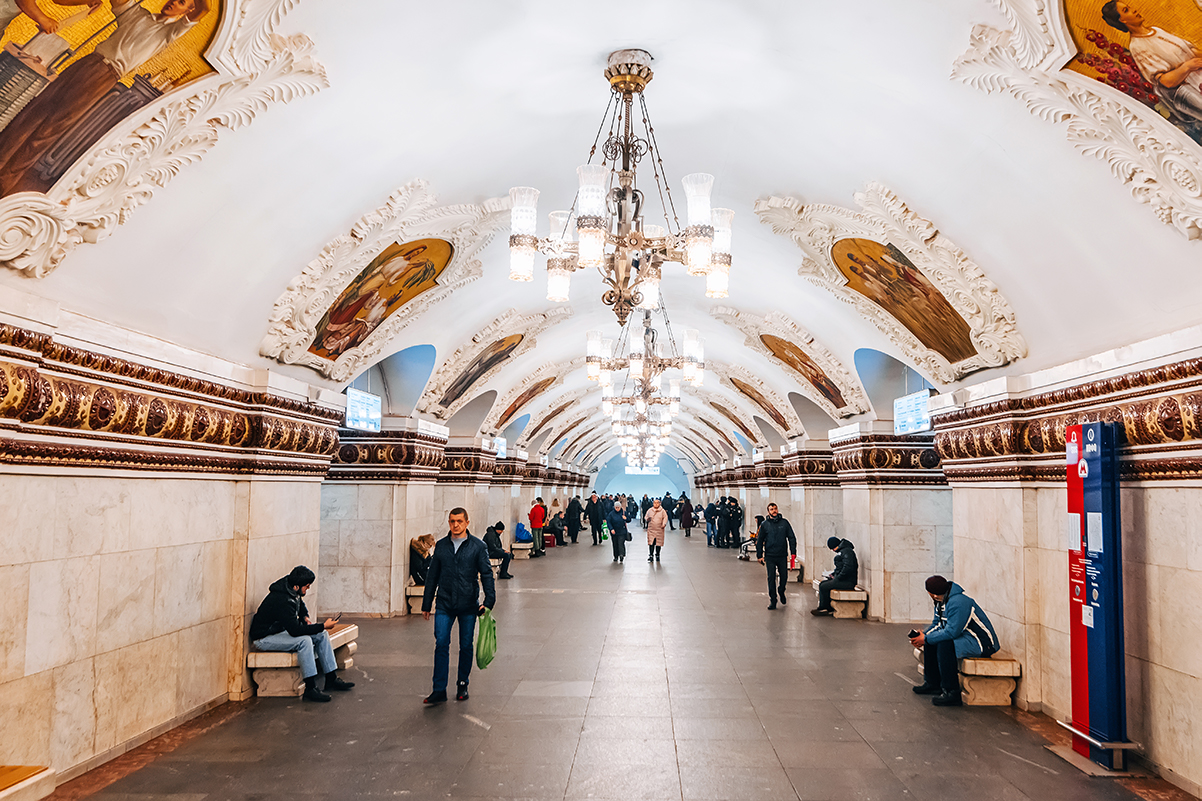 A new sector-wide integrity programme seeks to transform and harmonise standards of ethics and compliance across all Moscow City Transport organisations.
Alexandr Rusetskiy, a Deputy General Director in the Moscow Directorate of Transport Services, together with Ilsur Akhmetshin of the Compliance-Elements partnership, explain the motivation, approach and challenges in this effort to bring state-of-the-art anti-corruption practices to the sector and beyond.
Briefly, what is the Sectoral Ethics & Compliance Program for Moscow City Transport Organisations?
It is a new compliance programme designed to help Moscow City Transport organisations and their business partners improve and harmonise anti-corruption compliance and business ethics.
It contains 11 focus areas in line with Russian and international guidance and laws on anti-corruption compliance. These include crucial topics such as leadership, risk assessments, codes of conduct, third-party due diligence and communications.
See the programme and its English translation, which also lists all the international and national texts on which the programme is based.
Who is it for?
The programme is designed to be applicable to all private and state-owned companies in the Moscow Transport industry, which employs around 35,000 people.
The companies range from very large organisations like the Moscow Metro to smaller companies like the Moscow Directorate of Transport Services, which is the first organisation to be piloting the programme before it is rolled out across the sector.
However, the principles are universal and the programme could be adapted for use in any industry sector in Russia, as well as in countries with similar legal frameworks and business cultures.
What is special about the programme?
It is the first time that a sector-wide integrity programme has been developed in Russia. Generally, companies are left to develop their own anti-corruption compliance programmes separately, if they develop one at all.
When companies work on ethical issues separately, it takes many more resources – financial and human. Company leaders and compliance officers can't learn from one another. It is also more difficult to measure the effectiveness of anti-corruption measures.
This means that many companies have a compliance programme on paper, but it is not up to international standards and is poorly implemented in practice. This is a problem not only in Russia but also in many other countries.
By adopting the universal rules and principles contained in this sectoral programme, companies will find it more straightforward to develop strong anti-corruption compliance measures and make sure they are implemented in practice. Regulators will also be better able to evaluate implementation. Greater harmony and transparency will benefit the reputation of the sector and minimise risks of corruption scandals.
The programme is also unique in responding specifically to the situation of state-owned enterprises, which make up a large proportion of Moscow Transport companies.
How do you start on such an ambitious programme to enhance ethical standards in this challenging context?
We started with a pilot project in the Moscow Directorate of Transport Services. We are part way through an action plan to implement the various aspects, including a reporting hotline and a training curriculum for new and existing compliance officers and the company leadership.
After Alexander reported on the initial achievements to Moscow Government colleagues, it was decided to roll the programme out to other companies in the sector. It is important to demonstrate solid results and to get buy-in. Many company leaders who were initially surprised at these new "rules" are now keen to implement the programme themselves.
It also takes a lot of hard work and talking to people to explain what the ethics and compliance programme is about and what benefits it brings.
Talking to whom?
With the companies themselves, with government partners and with members of civil society and academia.
Both of us are deeply involved in Russian compliance networks and business associations, which offer a rich forum for sharing experiences and widening perspectives. Among these forums, we would like to mention the Russian Business Ethics Network, which is part of the European Business Ethics Network, and the Moscow Chamber of Commerce and Industry, in which we lead the Compliance and Ethics Committee and a Working Group.
It is also important to exchange with academics and students engaged in compliance, as these are influential in shaping the future of ethical business in our country. So we have been holding events at Russia's leading business and finance academies.
In this way, we both benefit from and contribute to collective discussions around anti-corruption compliance in Russia. Personal relationships and networks are crucial to communicating and demonstrating the benefits of a sectoral programme on ethics and compliance.
We hope that in time, as the programme rolls out, compliance officers and company leaders will be able to exchange knowledge and experience on ethical issues in the framework of a more formal Collective Action initiative. That way, as the programme extends across the sector and beyond, everyone will be helping to raise standards of business integrity and spread a culture of ethics and compliance in their domains.
For more information, download the Compliance Programme or contact Ilsur or Alexandr using the details below.
About
| | |
| --- | --- |
| Ilsur Akhmetshin is a president of the Russian Business Ethics Network which is a member of European Business Ethics Network and a managing partner of the Moscow based Compliance Elements consulting. Since the mid 1990s, Ilsur has worked as a senior expert and head of the legal, ethics and compliance in Russian projects and branches of the EBRD, Intesa, ABB, Schneider Electric and others. In 2014, he initiated and headed a Compliance Committee in the Association of European Business in Russia.Working in 2016-2020 as a Compliance and Ethics vice-president for VimpelCom, a VEON Group company and one of the national telecom leaders, he implemented a compliance programme prescribed by the Deferred Prosecution Agreement with US authorities. Now, Ilsur provides consulting services related to the corporate compliance and ethics for state-owned and private companies. ia@compliance-elements.ru | |
| | |
| --- | --- |
| Alexandr Rusetskiy is a deputy general director of the Moscow Directorate of Transport Services and a member of Russian Business Ethics Network and Association of Lawyers of Russia. Since 2007, Alexandr has worked in the General Prosecutor's office of Russian Federation, since 2015 was a head of the anticorruption department and a member of Russian permanent governmental delegation in UN Convention Against Corruption conferences and working groups. Now, Alexandr implements international standards of anticorruption compliance in Moscow transport organisations. rusetsky@bk.ru. | |