07. March 2023
Cutting corruption in Nigerian ports: data, impact and Collective Action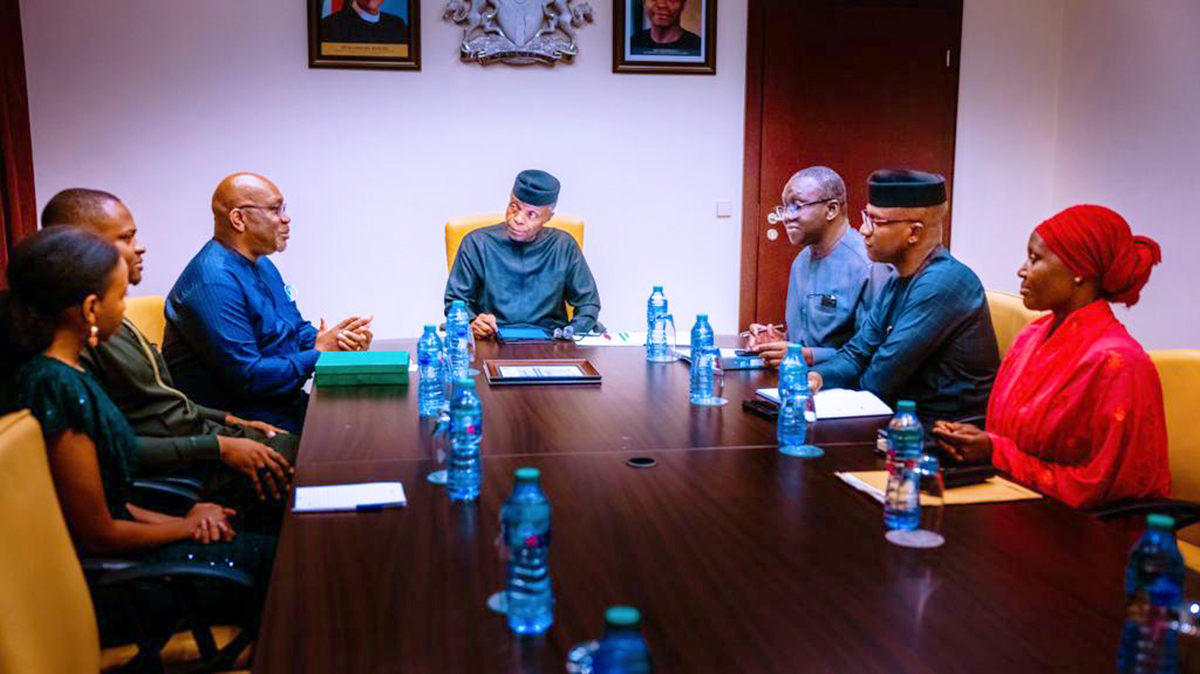 The Maritime Anti-Corruption Network (MACN) delivers leading examples of Collective Action against corruption around the world and Nigeria is one of its flagship success stories. In collaboration with the Convention on Business Integrity (CBi), the initiative has kept seafarers calling at Nigerian ports safe from corrupt demands since 2019. Their installation of the world's first real-time incident reporting tool and connected HelpDesk has significantly reduced corrupt demands and earned them the Basel Institute's 2022 Collective Action Award in the category of Outstanding Achievement.
In the first instalment of a two-part interview, Cecilia Müller Torbrand, CEO of MACN, and Soji Apampa, Co-Founder and CEO of CBi, offer their insights into how a data-driven approach has contributed to the initiative's success in reducing corruption in Nigerian ports. Part 2 offers lessons for anti-corruption practitioners seeking to implement a robust data and impact strategy in their own initiatives.
Briefly, what was the problem?
MACN identified Nigeria as one of the most challenging countries in which to do maritime business. Corrupt demands posed a major risk to member companies, their ships and seafarers, who faced extortion, harassment and threats of violence.
Regulations and procedures in ports and terminals lacked detail and consistency, which gave authorities and individual official representatives wide discretionary powers.
And the impact of MACN's initiative in Nigeria?
By developing a results-based approach with measurable outcomes, our initiative has empowered the private sector and reduced the risk and associated costs to vessels and companies.
In 2020/2021, the number of corruption incidents reported through MACN's anonymous incident reporting system dropped. Usage of MACN's national HelpDesk and the Nigerian Shippers Council reporting platform has increased.
Before the HelpDesk operation, case resolution (where companies formally challenge officials' reports against vessels and crew) took up to 7–10 days. In 2021, MACN reported an average case resolution time of 1–4 hours. For a shipowner, the operational costs (staying in port, delayed ships, processing paperwork) have therefore been reduced from approximately USD 150,000 to USD 20,000 per port call. 
What factors contributed to the success?
Three elements were and remain critical:
Strong political will to drive change: Strategic alignment of the initiative with political priorities, coupled with a critical mass of actors and sustained engagement with high-level contacts that could make change happen
Methodical situational assessment and a well-planned intervention, starting with a corruption risk assessment pushing for incremental change around 'what is possible' rather than a big-bang approach.
Negotiation of direct and immediate consequences for non-compliance.
Tell us about your data-driven approach
Corruption, by its very nature, is difficult to measure and quantify. MACN's anonymous incident reporting system seeks to address that challenge by inviting maritime players to submit anonymous reports of actual corrupt demands they have faced during port operations.
The most significant outcomes of the reporting system, based on feedback from MACN Member businesses, Collective Action partners and other stakeholders, are as follows:
The ability to reduce risk and strengthen company compliance programmes increases with better knowledge of the operating environment.
The power of an escalation channel – by reporting on illicit demands, we have created transparency on the industry's challenges, which is the first step to building a solution.
Increased transparency encourages the industry at large to take necessary preventative actions and to provide better-prepared operational support.
The data can be used as a "door opener" for constructive dialogue between the private and public sectors.
How do you define impact?
We defined impact from the perspective of the primary beneficiaries: businesses in the Maritime Anti-Corruption Network. What counts for them is the predictability of time (and therefore cost) of clearing vessels through Nigeria's ports and terminals.
This predictability is a function of pre-known (therefore transparent) standard operating procedures. Vessel captains are consistently asked to comply with these procedures. They expect that, regardless of what port or terminal they were visiting and regardless of what official they came into contact with, the rules would be applied the same way.
These operational parameters formed the basis for data collection and the development of an index to track performance.
How did data help to convince the government?
We engaged early on with the government to establish a framework on how reported incidents could be addressed in a joint effort.
Initially, data on the challenges was limited. But it was still enough to convince the government on the importance of working with the private sector to improve trade efficiency in Nigeria.
Since then, we have worked in collaboration with the government. It may be a challenging task at times as this is truly a multi-stakeholder effort. But Collective Action is the only way to create sustainable change in the fight against corruption.
Learn more