15. July 2020
Collective Action and competition risk assessment: contradictory or complementary?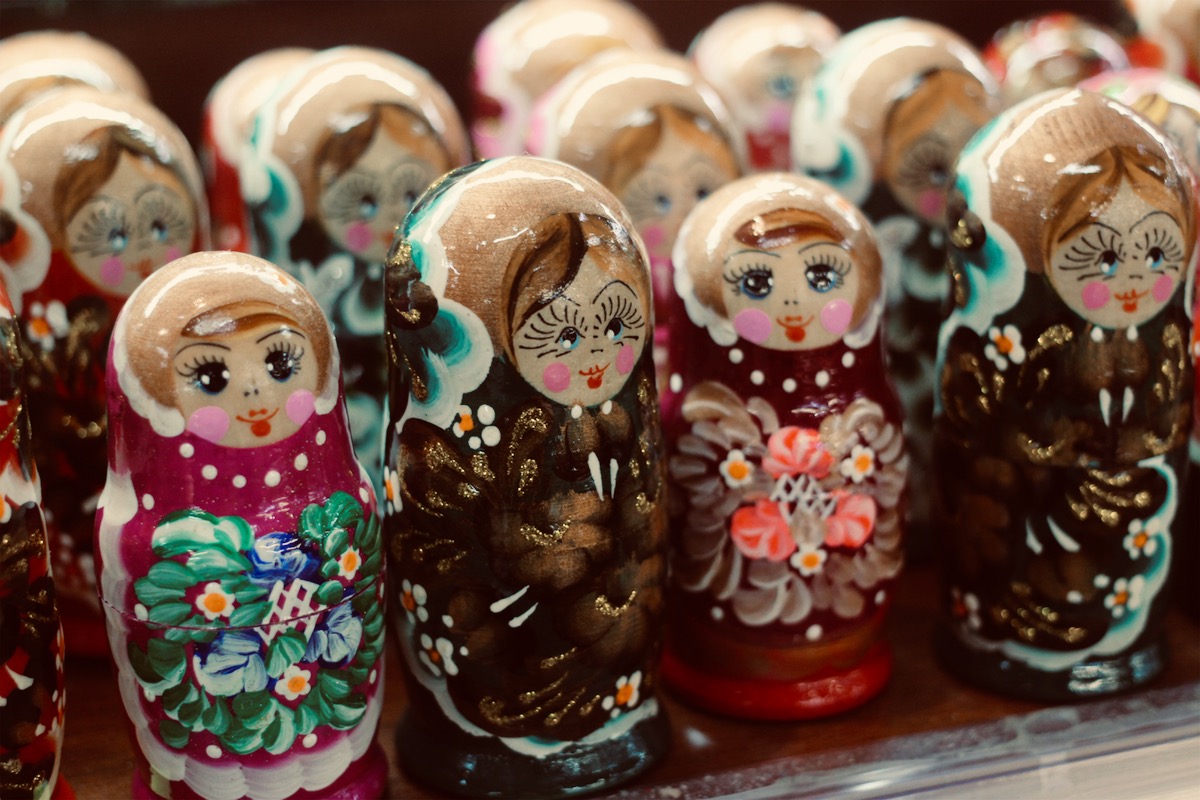 I recently spoke about Collective Action as part of a virtual panel discussion along with Andrey Tsyganov, Deputy Minister of Russia's Federal Antimonopoly Service, on the topic of New Russian Antimonopoly Regulations. The webinar was organised by the Russian Business Ethics Network and The Wharton School of the University of Pennsylvania Zicklin Center for Business Ethics Research, and is available on YouTube here.
Antitrust and Collective Action is a topic that generates heated debate, in part I believe because the Collective Action approach is not commonly understood in this context. So to contribute to this debate, here are the thoughts I expressed in the webinar:
Shivers down the spine?
At first sight, the term "Collective Action" is likely to send shivers down the spine of any competition authority. The notion of competitor companies coming together to discuss anything at all might appear highly risky.
But rest assured that Collective Action does not refer to class actions, in which multiple plaintiffs get together to sue. Nor does it mean workers striking for better conditions or collectively bargaining with their employer.
Collective Action is a method to tackle corruption that primarily involves the private sector getting together with civil society and/or government representatives. It draws on the idea that complex, multi-faceted problems, need multi-stakeholder solutions.
International standards in anti-corruption laws and regulations acknowledge the need for multi-stakeholder approaches to address corruption. Many governments now include Collective Action in official guidance documents, in some cases as evidence of top-level commitment by a company to tackling corruption or part of a proper compliance management programme. For example, the UK's guidance on the UK Bribery Act, and even the German Competition Authority (in German) cite examples of Collective Action as helpful methods to exchange on best practices and train supply chains on integrity issues.
But that's not the only reason Collective Action is becoming more and more common. It's because companies, governments and civil society representatives increasingly see the value of working jointly to solve shared problems and mitigate risks.
Collective Action against anti-competitive behaviour
All of us are well aware of the economic and social consequences of corruption. Among other things, it stifles competition and is a form of anti-competitive behaviour. Antitrust and corruption are often closely linked – just think of bid rigging, collusion and price fixing in public procurement.
Collective Action initiatives frequently take aim at this sort of anti-competitive behaviour. Examples include procurement focused Integrity Pacts such as the building of nursery school in Hungary or the construction of a hospital in Slovenia.
So Collective Action can help address antitrust risks. But are there also antitrust risks in Collective Action?
The short answer is no. Collective Action can involve competitors coming together to share best practices in compliance, particularly anti-corruption compliance and fair competition. This does not entail sharing information about prices nor the conditions for doing business.  
To ensure that antitrust or monopoly concerns are transparently addressed, it is advisable to convene Collective Action involving the private sector with neutral facilitators. The importance of a facilitator was a top finding in our recent working paper on success factors and strategies for Collective Action.
This is one role that we at the Basel Institute on Governance play, as well as offering guidance and resources on anti-corruption Collective Action. We have facilitated such groups in a wide range of industry sectors, from finance to engineering and technology.
Converging risk assessments – and how Collective Action can help
What we're seeing as a developing trend in companies is the convergence of risk assessments in for example anti-corruption, human rights and enterprise risk management more broadly.
Risk assessments are the first step in developing a response to reduce risks. The recent development in Russia for companies to conduct competition risk assessments is therefore an interesting development. It provides an opportunity for companies to combine this obligation with a corruption risk assessment, because the topics are closely linked.
In Russia, the anti-monopoly compliance measures are not compulsory, but for those companies that do implement a programme, they also need to:
Conduct a competition risk assessment
Demonstrate what measures are aimed at reducing the risks
Conduct monitoring
Carry out training
Identify the compliance officer responsible
These topics are closely aligned with elements addressing corruption risks in a compliance programme. So, it seems reasonable to combine this risk assessment with other risk assessments, including on corruption. This is not just true for Russia but more broadly.
It also makes good business sense for companies, through a structured Collective Action initiative, to share experiences and know-how on this topic. Compliance officers can work together to identify best practices in conducting such an assessment and aligning the methodology with other risk assessments.
Compliance with laws and regulations is not an antitrust risk in itself. And pooling understanding of how best to address legal and compliance requirements is all about ensuring a level playing field - when compliance officers are at the table.
Collective Action tools against covid-19-related risks
The pandemic has led to multiple changes in the way companies and governments operate. There are simplified procedures for procurement, horizontal cooperation between competitors and so on. I cover some of these in a previous blog on integrity and anti-corruption in the private sector post-covid-19.
These changes to laws and procedures, whether temporary or mid-term solutions, could be safeguarded by deploying Collective Action tools. These could be Integrity Pacts that are monitored by civil society or High Level Reporting Mechanisms for procurement procedures. They could also be initiatives where companies come together and commit to transparency declarations that are monitored and/or on internet platforms.
In short, Collective Action offers support to companies, regulators and citizens at this difficult time. It is complementary to other measures such as financial rescue packages. And a Collective Action initiative focused on benchmarking and sharing experiences about risk assessments would, in the current context, be an extremely interesting way for companies in many sectors to start collaborating constructively.