01. September 2023
Business integrity in West Africa: New opportunities for Collective Action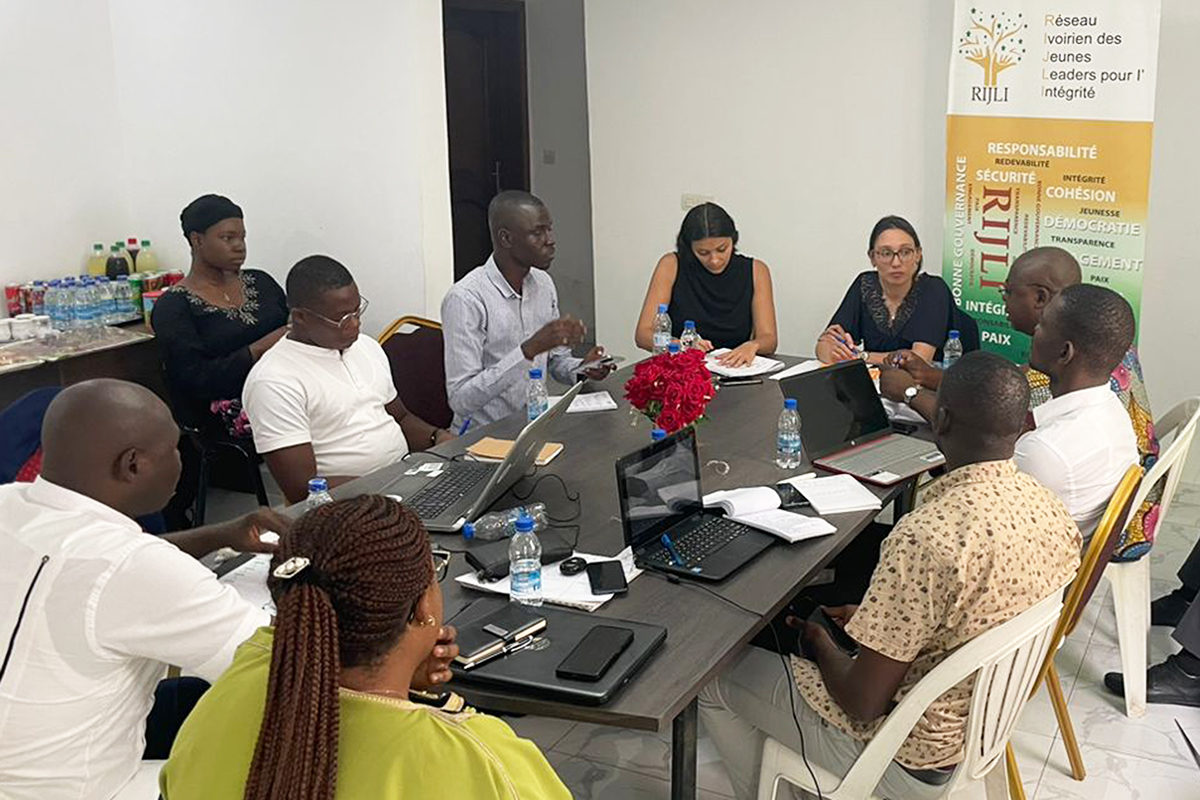 West Africa is experiencing a surge of economic growth and foreign direct investment. Yet it also loses billions of dollars in illicit financial flows, of which corruption is a major component. Rooting out corruption is essential to attract investors and foster sustainable development.
This is why anti-corruption Collective Action – jointly tackling corruption issues through multi-stakeholder initiatives with the private sector – has so much to offer West African states keen to maximise their economic potential.
Advancing the global anticorruption agenda from West Africa
How can Collective Action help to address corruption risks and ensure sustainable economic growth in West Africa? That question was at the heart of the World Bank's International Corruption Hunters Alliance (ICHA) Forum, which for the first time took place in Africa. 350 participants from governments, international organisations, the private sector, civil society and academia from over 80 countries travelled to Abidjan, Côte d'Ivoire to talk about challenges and solutions in advancing the global anticorruption agenda.
Collective Action was high up on the list of solutions:
Governments and international organisations shared how they support companies throughout their compliance journey. The French Anti-Corruption Agency (AFA) and the World Bank presented their private sector mentoring programmes, with the World Bank explaining how debarred companies – after being released from debarment – are encouraged to mentor other debarred companies.
Vanessa Hans, Head of Private Sector at the Basel Institute, showcased Collective Action initiatives in West Africa that work to strengthen integrity and compliance programmes of small and medium enterprises (SMEs). One such initiative is the African Certification of Corporate Governance programme led by Eurocham, which supports Ivorian SMEs in implementing good corporate governance measures.
The award-winning Maritime Anti-Corruption Network (MACN) initiative in Nigeria offered inspiration on how Collective Action between shipping companies and port authorities has significantly reduced bribe demands in Nigerian ports.
The final Call for Collective Action sent a strong and encouraging message for the advancement of Collective Action in West Africa, recognising "the important role of the private sector" and supporting "further engagement between government and business and civil society".
Translating opportunities into realities
Between April 2020 and June 2022, the World Bank approved an "unprecedented total of USD 28.5 billion in lending for 234 projects covering key priority sectors in West and Central Africa". These investments offer a unique opportunity for stakeholders, including bidding companies, to launch Collective Action initiatives in the region. The incentive: aligning with the General Principles for Business Integrity Programmes recently published by six multilateral development banks (MDBs) including the World Bank. Among these principles, Collective Action is mentioned as a way to encourage business entities to develop strong and effective integrity programmes.
At a joint integrity compliance workshop of the World Bank and African Development Bank at the IHCA Forum, companies discussed the benefits of strong integrity and compliance programmes when working in West Africa and elsewhere. All agreed on the need for tailored training of in-country personnel exposed to risks, stronger collaboration between companies and peer learning – all common focuses of Collective Action initiatives.
The crucial role of civil society
Civil society in West Africa has an important role to play when it comes to implementing Collective Action and promoting business integrity. Civil society organisations (CSOs) are typically instrumental in facilitating dialogue and bringing multiple stakeholders together. In light of these new opportunities for multistakeholder engagement in the region, CSOs need make their voice heard and play their part in the implementation of the Call for Action.
What can CSOs in West Africa bring to the table?
One can take inspiration from the Réseau Ivoirien des Jeunes Leaders pour l'Intégrité (RIJLI),which has been a member of the Basel Institute's Collective Action mentoring programme since 2022 and has since shown a strong commitment to advancing responsible business conduct in the country.
Building on the momentum of the ICHA Forum, the Basel Institute co-organised a workshop in Abidjan with RIJLI's eight member organisations to take stock of the latest Collective Action developments in Côte d'Ivoire. This discussion led to constructive and valuable exchange on how civil society organisations can engage with the private sector to promote business integrity and build bridges between different stakeholders in the Ivoirian context. One participant mentioned:
"This discussion has opened our eyes to different ways of fighting corruption. Collective Action is about co-creating. Everyone deserves a seat at the table."
Looking ahead: from isolated efforts to working hand in hand
It is great to see more and more actors endorsing Collective Action in their anti-corruption activities and standard-setting documents. It marks a welcome shift from isolated anti-corruption efforts to actively working hand in hand with all stakeholders, especially the private sector. The recent developments in the region have set a precedent for the advancement of Collective Action for more impactful and effective corruption prevention measures.
To capture these developments, the Basel Institute has published a practical guide in English and French which spotlights innovative approaches that African governments have developed to address corruption more effectively and sustainably.
We look forward to continuing to help local stakeholders bring the power of Collective Action to West Africa for a fair, sustainable and dynamic business environment.
Learn more