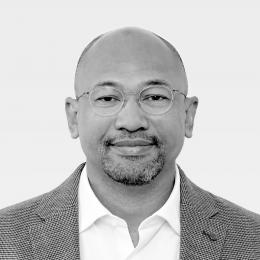 Thierry Ravalomanda, a judicial officer from Madagascar, joined the Training Division of the Basel Institute's International Centre of Asset Recovery (ICAR) in 2015. He is responsible for developing and delivering technical training programs in financial investigations and asset recovery for developing and transition countries.
He obtained his Masters in Law from the French University of Reunion Island and was afterwards admitted to the Ecole Nationale de la Magistrature et des Greffes in Antananarivo, Madagascar where he obtained his diploma of aptitude for the profession of magistrate, qualifying him to be a judge or a prosecutor.
He was first appointed as a deputy public prosecutor in the First Instance Court of Antananarivo and specialised in anti-corruption by joining the newly formed Anti Corruption Judiciary Unit. He was in charge of the investigation and prosecution of high scale corruption cases and other economic and financial crimes and attended various relevant training courses offered by different international institutions.
After five years working as a prosecutor, Thierry was appointed as the head of the legal department of the Financial Intelligence Unit of Madagascar. Leading a team of analysts and intelligence officers, he conducted the gathering of information and intelligence analysis to unveil possible money laundering and terrorist financing activities and wrote intelligence reports that were sent to the public prosecutor for further investigation. He was personally in charge of the analysis of complex and sensitive cases. Part of his assignment was to provide training and technical assistance to AML/CFT national stakeholders especially to key law enforcement agencies and judicial officers and contributed largely to the writing of a handbook on anti-money laundering for prosecutors and judges. He was also in charge of international co-operation working closely with the judiciary and law enforcement agencies of partner countries.