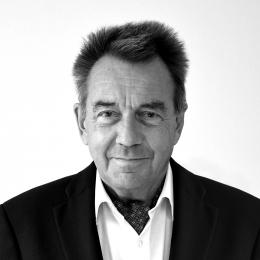 Peter Maurer
President of the Board

Peter Maurer is President of the Board of the Basel Institute on Governance and a leading voice internationally on humanitarian and related issues. He joined the Basel Institute in October 2022, following over 10 years as President of the International Committee of the Red Cross (ICRC).
Born in Thun, Switzerland, Peter Maurer has had a distinguished career in the Swiss diplomatic service. Among various positions he served for five years as Ambassador and Permanent Representative to the United Nations in New York, where he worked to integrate Switzerland into multilateral networks. Prior to joining the ICRC, Peter Maurer was the Swiss Secretary of State for Foreign Affairs, in charge of five directorates and around 150 diplomatic missions around the world.
In recognition of his long humanitarian and diplomatic service, Peter Maurer has received the prestigious awards of Commander of the Order of the Oak Crown by the Grand Duchy of Luxembourg and of Knight Commander's Cross of the Order of Merit by Germany.
Among other engagements, he is Co-Chair of the World Economic Forum Global Future Council on the Future of Good Governance, a Member of the Advisory Council of the International Institute for Strategic Studies and a Member of the Board of Directors of Zurich Insurance. 
Peter Maurer holds a PhD in History and International Law from the University of Bern. He has been awarded honorary PhDs from the University of Basel and Waseda University.