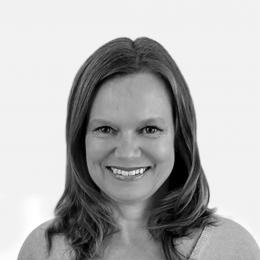 Patricia Raxter joined the Basel Institute in April 2020 as Intelligence Analyst – Illegal Wildlife Trade.
From 2015 Tricia served as the senior illegal wildlife trafficking (IWT) analyst for the United States Africa Command (AFRICOM), informing policymakers and leadership on threats posed by transnational organised wildlife trafficking networks, serious corruption enabling crime, and states' abilities to counter IWT. 
In her role at AFRICOM she authored dozens of reports on wildlife crime, briefed senior US and African officials on IWT, and worked closely with law enforcement officials and partners on the continent. Prior to joining AFRICOM, she served as a senior intelligence analyst focused on socio-cultural issues for the United States Army, examining complex drivers of conflict in sub-Saharan Africa, Iraq, and Afghanistan in the Research Reachback Center supporting deployed units.​
​
In 2015 Tricia received her PhD in International Studies from Old Dominion University in Norfolk, Virginia in the USA. In addition to focusing her graduate research on wildlife crime, Tricia also contributed to two United Nations Environment Program/INTERPOL publications on wildlife crime, "The Environmental Crime Crisis" and "The Rise of Environmental Crime."