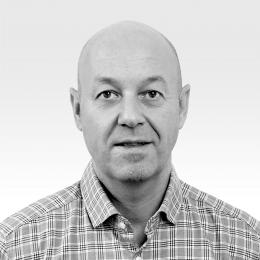 Niels Wohlwend is the Senior Legal & Compliance Expert of the Basel Institute on Governance. He has held the position since January 2023.
Niels comes with over two decades of experience in legal and compliance roles in the healthcare and oil industries. Among other things, Niels has helped various leading healthcare companies establish and improve their compliance programmes and comply with their obligations towards regulators under corporate integrity agreements and deferred prosecution agreements. These include Bristol Myers Squibb, Johnson & Johnson and Zimmer Biomet.
In his various roles, Niels had responsibility for Europe, the Middle East, Africa, Asia-Pacific, and South/Latin America. As part of his responsibilities, Niels managed Compliance teams of up to 35 people located all over the globe.
Niels is a qualified lawyer from the University of Basel, Switzerland. He holds a Master of Advanced European Studies (M.A.E.S.) in European Law, Economics and Politics from the European Institute of the University of Basel. 

He also holds various compliance certifications from international organisations including the Corporate Integrity Agreement Training from the Compliance Certification Board in New Jersey and the Advanced Healthcare Compliance Implementation Leadership Program from INSEAD in Fontainebleau, Paris.
Born in Switzerland, he is fluent in German (native), French (native) and English and speaks some Italian.