Conflict of interest guidelines for Indonesian public institutions (Pedoman tentang Konflik Kepentingan)
Through the USAID INTEGRITAS programme, KEMITRAAN and its consortium partners – Indonesia Corruption Watch, Transparency International – Indonesia and the Basel Institute on Governance – are working to enhance conflict of interest policy in Indonesia and its implementation.
This guidance has been developed in this context, in order to assist Indonesian government institutions in strengthening controls against conflicts of interest.
It aims to help these institutions to close gaps between existing conflict of interest regulations in Indonesia and international good practices in areas such as regulations, codes of conduct and sanctions.
The document combines sample text with targeted guidance on identifying, avoiding, disclosing, mitigating and sanctioning different forms of conflict of interest. These include external engagements, "revolving doors", insider trading, family/personal relationships and gifts/entertainment.
By using this guidance to improve their systems and processes for managing conflicts of interest, Indonesian institutions can better prevent corrupt practices such as collusion and nepotism from undermining their operations and integrity.
The guidance is tailored to Indonesia's specific legal framework, institutional context and historical efforts to prevent and combat corruption.
Acknowledgements and disclaimer
The development of these guidelines was led by the Basel Institute on Governance, in cooperation with KEMITRAAN, Indonesia Corruption Watch and Transparency International Indonesia. The original version was produced in English by the Basel Institute, and was subsequently translated into Bahasa Indonesia by KEMITRAAN.
These guidelines were made possible by the support of the American people through the United States Agency for International Development (USAID). The contents are the sole responsibility of the Basel Institute on Governance and do not necessarily reflect the views of USAID or the United States Government.
We would like to give credit to Pauline Arifin and Khaerudin for their contributions to the initial development of these guidelines.
Links and other languages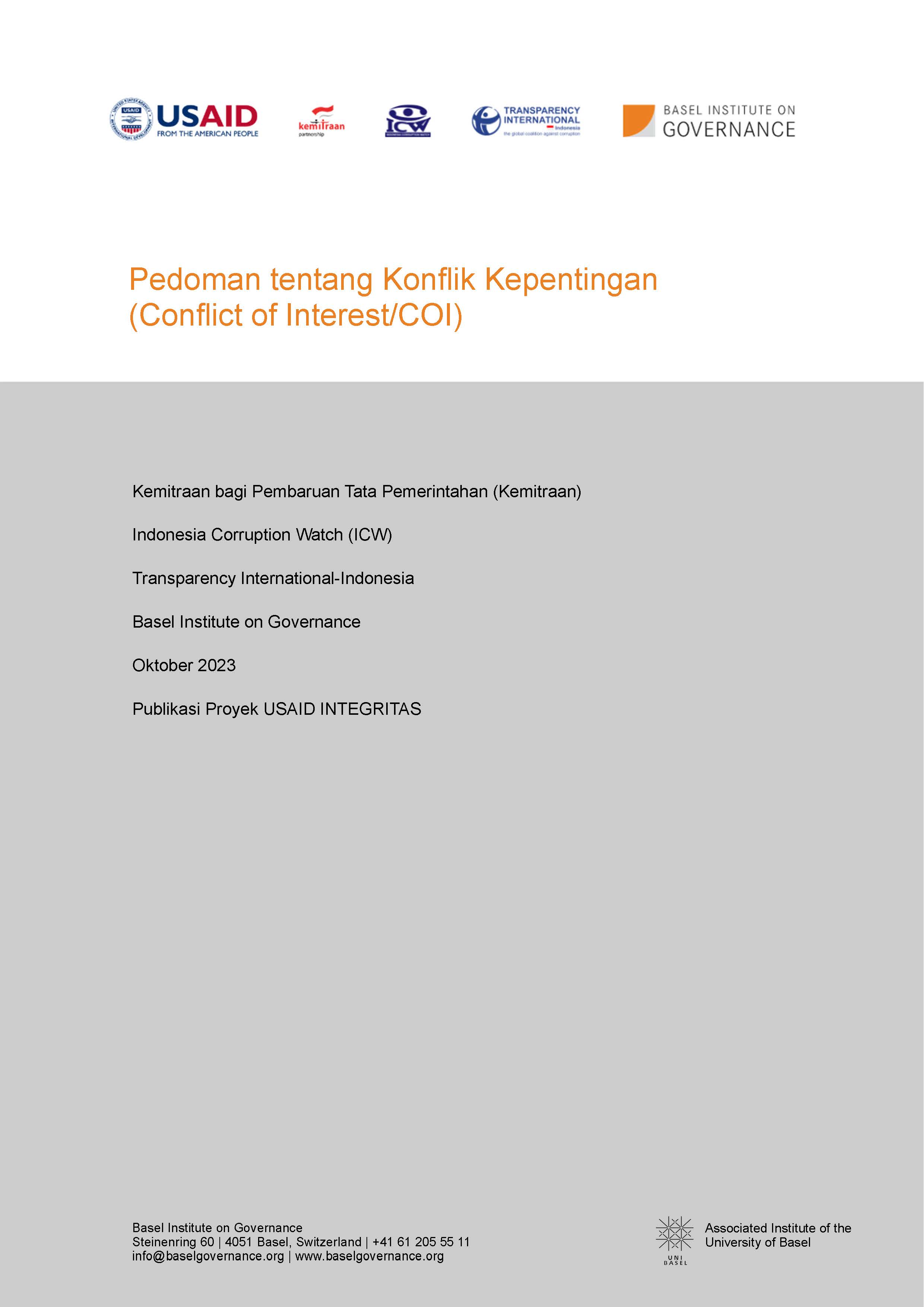 Author(s)