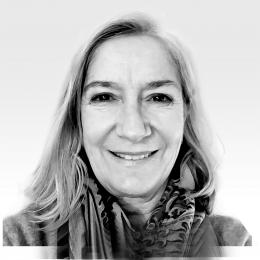 Margarida Bandeira de Lima joined the Basel Institute on Governance and International Centre for Asset Recovery in December 2018 as Senior Asset Recovery Consultant, responsible for leading a programme of work in Mozambique.
Margarida has a law degree from the Universidade Clássica in Lisbon, and brings over 30 years of experience in public prosecution in the area of organised and complex crime. She also brings vast experience in developing countries, particularly lusophone countries, among others in Macau, Timor Leste and as resident legal advisor in Mozambique for UNODC.
After gaining initial multidisciplinary experience in civil, criminal, family, minors and homicide cases, she specialised in criminal investigations and led several complex investigations into trafficking in narcotic drugs. Between 2008 and 2011, she worked as the Public Prosecutor for DCIAP, an organ of the Office of the Prosecutor General specialising in investigating and preventing violent, highly organised or especially complex criminality. 
Between 2012 and 2014, she served as the Senior Legal Advisor at Casals & Associates' FOTI initiative, a technical cooperation programme sponsored by the Millennium Challenge Corporation and USAID. She was responsible for providing training and technical support to strengthen the legal framework against corruption in Timor-Leste and to enhance the capacity of the Office of the Prosecutor General and others to more effectively investigate and prosecute financial crimes. It was also her duty to advise the National Parliament on legislative mechanisms to fight corruption, related offenses and money laundering. She worked with two legislative committees in revamping Timor Leste's anti-money laundering law and advised the Council of Ministers on the creation of a Financial Intelligence Unit.
Between 2014 and 2015, she worked in Macau to build capacity among key public authorities in the prevention and repression of money laundering, organised crime and asset recovery. Between May 2015 and December 2016, she served as UNODC Resident Legal Adviser in Mozambique for the Office of the Attorney General and the Central Office for Combating Corruption.
During her stay in Timor-Leste and Mozambique, she wrote two handbooks on the legislation of money laundering and corruption of these two countries.