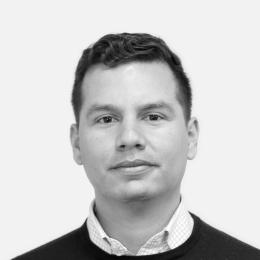 Manuel Medina joined the Basel Institute in March 2019 as an intelligence analyst focused on illegal wildlife trade (IWT). Jointly with the Institute's IWT Team, Manuel supports IWT investigations with select law enforcement partners and contributes to efforts to counter wildlife trafficking with the private sector through United for Wildlife's Financial and Transport Taskforces.
Prior to joining the Institute, Manuel worked for Colombia's Attorney General's Office (AGO) as a Criminal Analyst at the Strategic Center for Evidence Assessment. While at the AGO, Manuel had the chance to contribute to the implementation of new investigative techniques, data processing models and the design of a new model for criminal analysis.
Manuel holds a bachelor's degree in Political Science from Universidad del Rosario and a master's degree in National Security and Defence from the Superior War College in Colombia. He is a member of the International Association of Crime Analysts (IACA) and the Global Initiative Against Transnational Organised Crime Network.