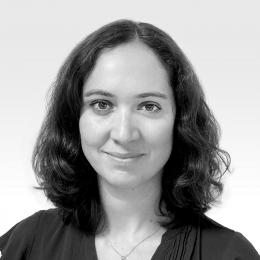 Amanda Cabrejo le Roux is the Environmental Crime Specialist within the Green Corruption team at the Basel Institute on Governance. She joined the Institute in June 2022.
Previously, Amanda worked for the United Nations Environment Programme (UNEP) for four years in various capacities. As Environmental Law Expert she supported the implementation of the Montevideo V Programme, a 10-year intergovernmental programme on strengthening environmental rule of law worldwide. She also supported UNEP's Regional Office for Asia and the Pacific in the development and implementation of projects in the area of environmental law and governance. 
Amanda was previously an Associate Legal Officer in UNEP's Law Division at its headquarters in Nairobi, Kenya. She was the Law Division thematic focal point on environmental crime, advising on related strategies, projects and partnerships worldwide. She also coordinated the development of environmental crime reports and guidance materials and contributed to capacity-building activities for national enforcement authorities in Africa, Asia and Latin America.
Before joining UNEP, Amanda was a visiting researcher at the Centre of Criminology of the University of Cape Town (South Africa) and a junior researcher at the Sorbonne Law School, (Paris, France). She also worked as a legal consultant and is the lead author of a report entitled: "Tightening the Net: Toward a Global Legal Framework on Transnational Organized Environmental Crime" (WWF and the Global Initiative Against Transnational Organized Crime, 2015).
Amanda holds a PhD in Law from the Sorbonne Law School. She is the recipient of research prizes including the prestigious Vendôme Prize 2019 awarded by the French Ministry of Justice for her Ph.D. thesis ("Ne bis in idem – the prohibition of double jeopardy – at the crossroads of the discourses of supranational courts regarding criminal justice"). She also holds a LL.M. in International Criminal Law (University of Amsterdam/Columbia Law School), Master's Degrees in French Law and Comparative Criminal Law (Sorbonne Law School) and Spanish Law (Universidad Complutense), and Bachelor's Degrees in History (Universities Paris 1) and Anthropology (University Paris 8).